Oakdale Elementary School News
It's Oakdale's 50th Birthday!
Spiritwear is now on sale.
All orders are due by March 13. Go to
OHHS French students earn national recognition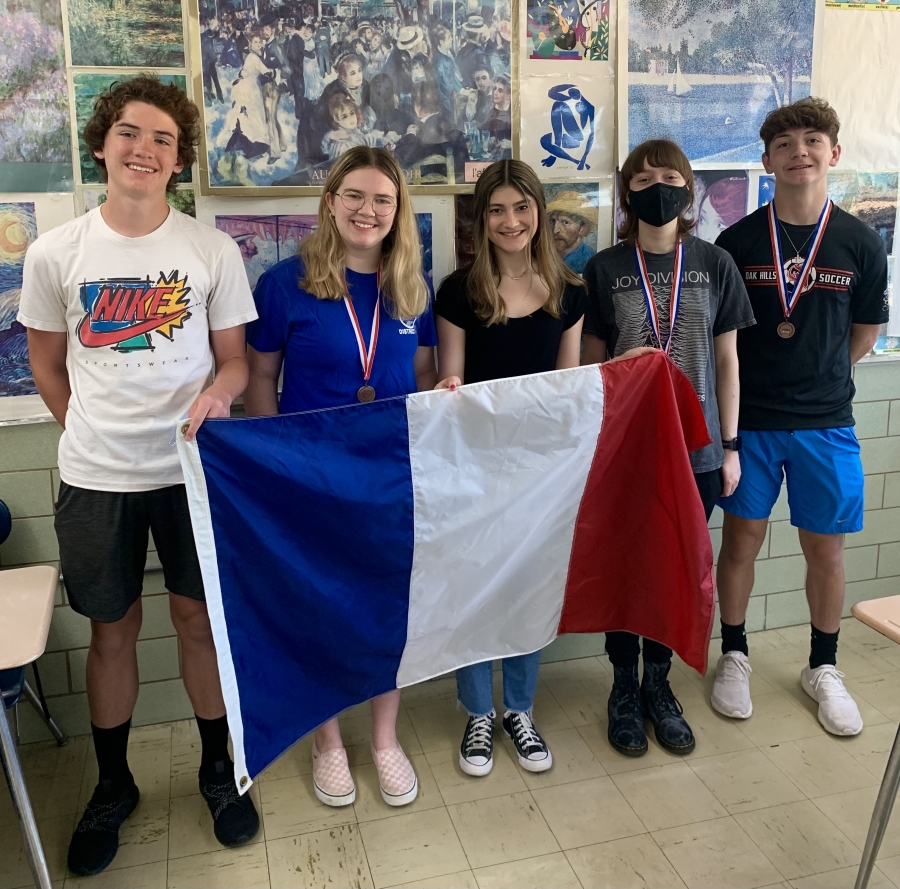 A strong Highlander showing on the National French Exam
OHLSD is extremely proud of bronze medal winners Emma Zang in French AP, Riley Powell in French 3 and Hunter Shouse in French 2, and honorable mention winners Gabriela Fuller and Daniel Miller in French 2. This is an extraordinary level of accomplishment, and evidence of the hard work of these students and the quality of the Oak Hills High School French program. Congratulations and toutes nos félicitations!