Side Menu Ends, main content for this page begins
Back to Side Menu (includes search)
Bravo! 137 OHHS seniors earn Highest Honors
Posted on: May 2, 2023 11:20 am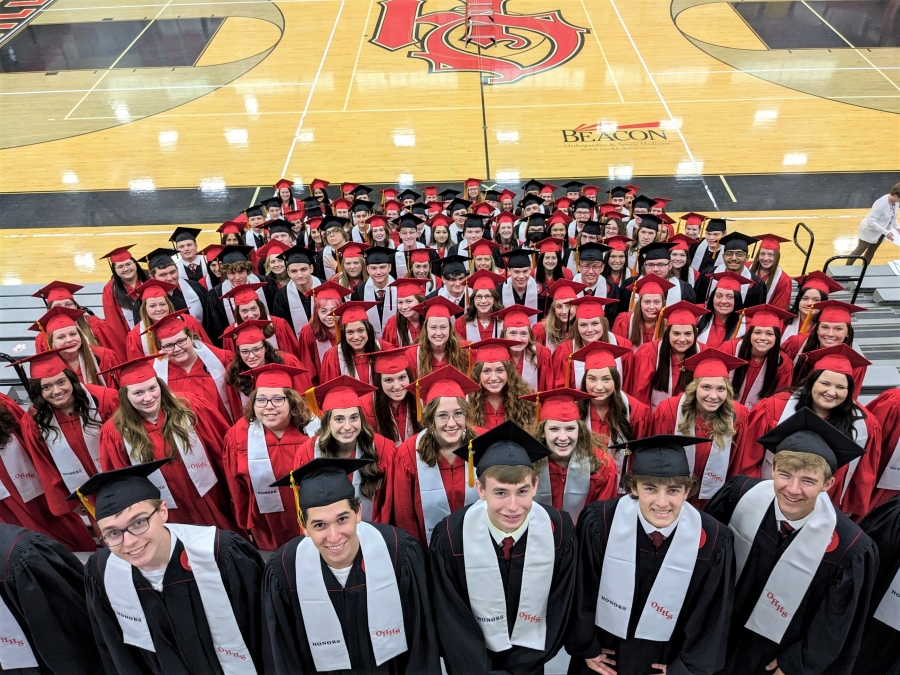 This honor recognizes years of hard work, intellectual curiosity and perseverance.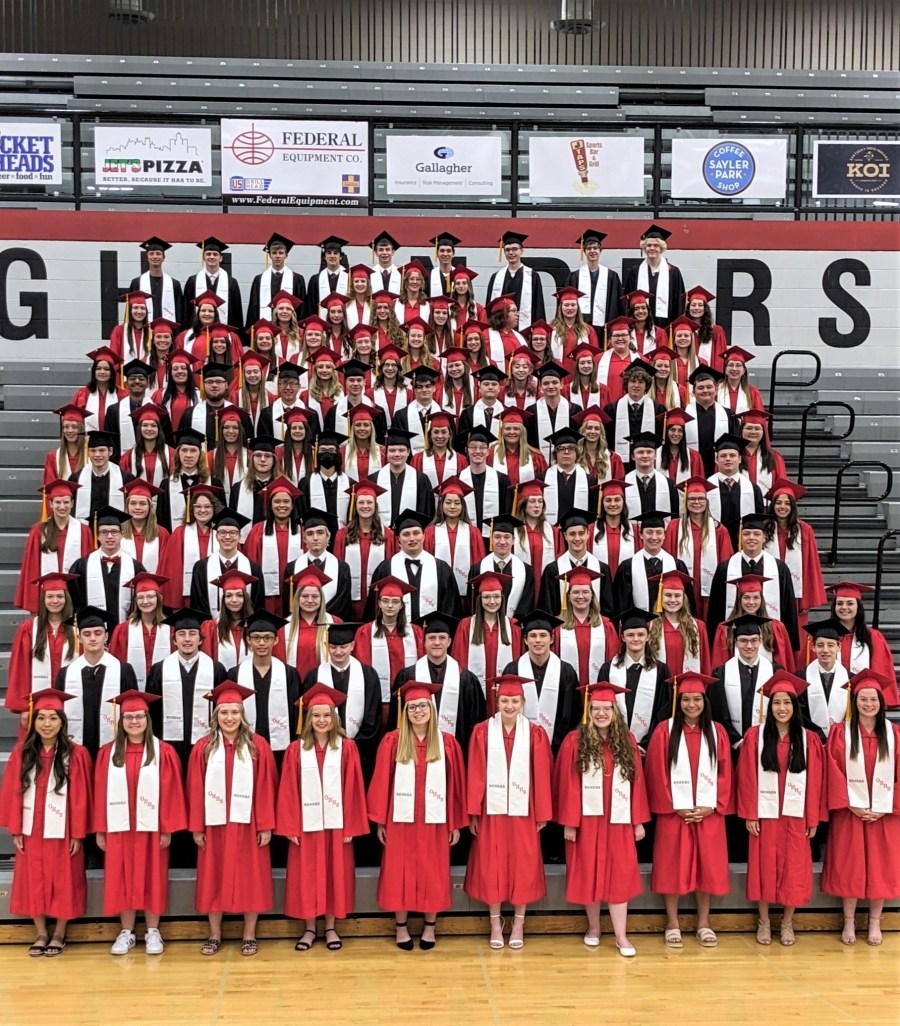 Besides their academic achievement, some of these seniors have worked 20 hours a week at part-time jobs, volunteered extensively, offered great support to their families and friends, earned state athletic honors, earned state and national art recognition, and taken on tremendous leadership roles in their high school.
Congratulations to each of these students, and to the wonderful families who have supported them!
Row 1 - Huong Truong, Elana Hinton, Sophia Weber, Lucy Rankin,
Faith Dayton, Vanessa Blazer, Marissa Ellis, Nevaeh Nelson, Avery King, Abby Bode
Row 2 - Nicholas Riordan, Ryan Williamson, Brian Nguyen, Elijah Neuhaus, Jacob Reichling, Frederick Tallarigo, Jaxon Siniawski, Alexander Bertram, Jacob Eby
Row 3 - Robin John, Hailey King, Anna Ackman, Haley Schneider, Madison Lade, Samantha Brewer, Riley Powell, Grace Borton, Alyssa Hammond, Shelby Gault
Row 4 - Corey Willett, Andrew Wubbolding, Lukas Demeter, Trexler Cook, Tyler Hetzel, Anthony Antal, Connor Roberts, Noah Asman
Row 5 - Seasa Elam, Charlotte Logan, Kendall Crum, Jasmine Mueller, Maeve Fink, Ngoc Tran, Maeline Seibert, Alyssa Giordano, Sydney Dance, Gabrielle Kadakia
Row 6 - Tyler Obert, Connor Jones, Kosta Brunson, Elias Ward, Landon Biehl, Nicholas Schroer, Hayden Rhinock, Max Marschall, Wyatt Ferguson
Row 7 - Isabella Trapp, Kaia Heinlen, Madison Dornbbusch, Abby Linenkugel, Emily Land, Olivia Stamper, Maddie Cain, Samantha Curless, Julia Hageman, Mary Heath
Row 8 - Shubh Patel, Carter Ruhe, David Cirkovic, Michael Reichling, Brandon Brooks, Joshua Omlor, Jeffrey Bradley, Samuel Zimmerly, Anthony Weinmann
Row 9 - Gabrielle Walker, Skyelar Fox, Avery Backer-Hirsch, Sophia Zupp, Molly Lorenz, Mayson Buckley, Raegan Louis, Kaylee Gallagher, Avey Gottlieb, Emma McCarthy,
Row 10 - Nicole Bode, Krissa LInkenfelter, Delaney Paff, Sarah O'Shea, Kayla Kessen, Megan Kallmeyer, Sophie Morehead, Hannah Korte, Samantha Stevens, Emma Salmon
Row 11 - Sarah Young, Olivia Robertson, Katlyn Anderson, Maria Olson, Jillian Tharrington, Ashley Laux, Skylar Weber, Emma Mullen, Teagan Charles, Ava Allen
Row 12 - Grace Schekel, Grace Lewton, Sarah Bosse
Row 13 - Alex Taft, Joseph Korn, Eric Schaumloffel, Brandon Stein, Evan Wildenmann, David Berninger, Nicholas Schoster, Jack Braun, Samuel Hart
Not Pictured: Saban Bibent, Zachary Brown, Kaitlyn Bush, Jeet Gajjar, Aimee Hartlaub, Stephanie Herold, Kaelyn Kammerer, Susannah Langlitz, Sopia Lupariello, Elena McBride, Jessica Miller, Katelyn Miller, Riley Nelson, Caleb Patrick, Marshall Shorten, Cassidy Smith, William Steioff, Jamison Swisshelm, Nathan Truett, Juno Weinheimer, Steven West