#BirthdaywithaBadge for Hunter Riley!
The PTA's Scottie Stomp walkathon was a hit! 9.28.18
Second graders performed Room on the Broom in October.
3850 Virginia Court • Cincinnati, OH 45248
---
Office: (513) 574-1100
Hours: 8:45 a.m. - 3:10 p.m.
Principal: Emily Winkle
Year Built: 1969
News & Announcements

Posted on: December 6, 2022 1:00 pm
Blog Entry Synopsis Begin
This is an Ohio Department of Education-accredited program.
Blog Entry Synopsis End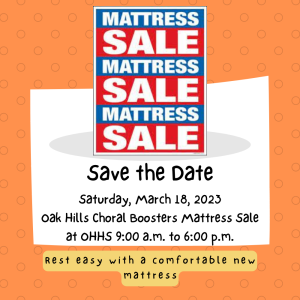 Posted on: October 11, 2022 11:00 am
Blog Entry Synopsis Begin
Plan ahead to save money on a great mattress and help a great cause!
Blog Entry Synopsis End