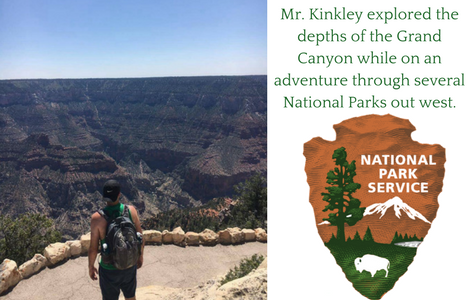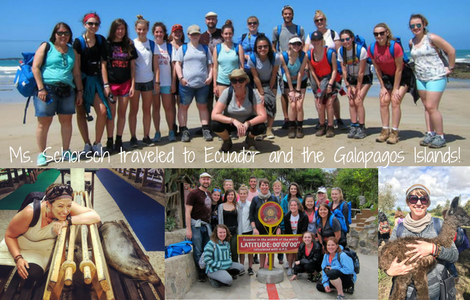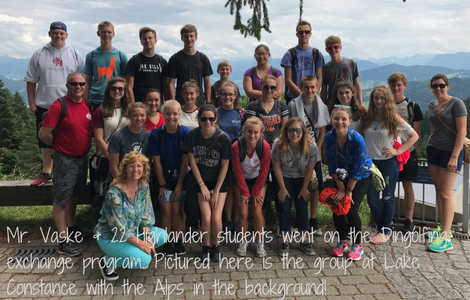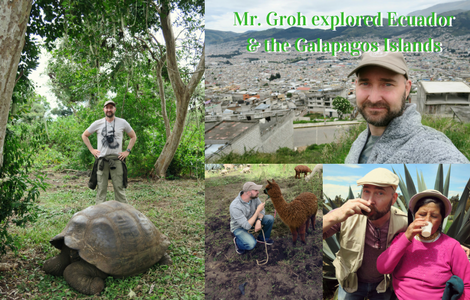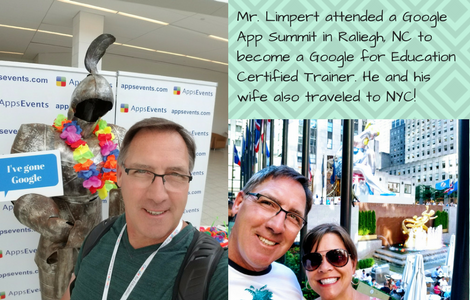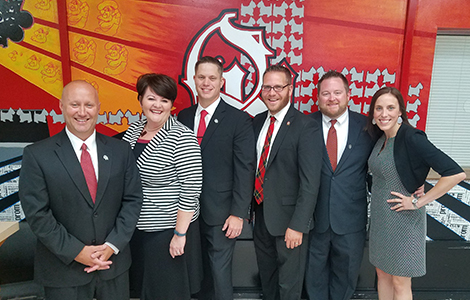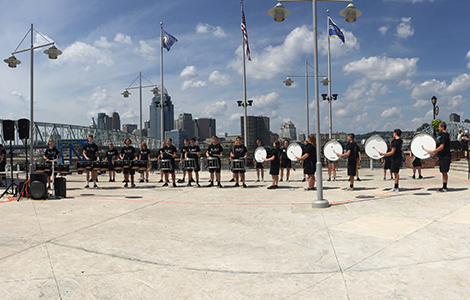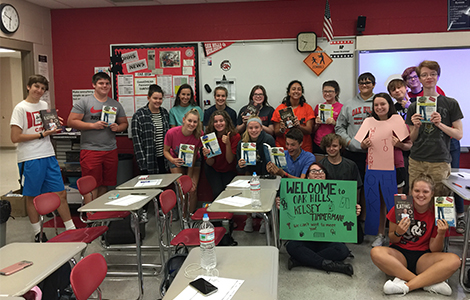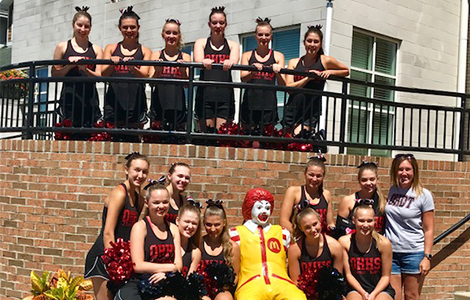 OHHS drum line at Buddy Rogers Music block party in Newport, KY
Oakettes recently volunteered at the Ronald McDonald House!
Contact Information
| | | |
| --- | --- | --- |
| Phone Numbers | | School Hours |
| 513.922.2300 - Office | | 8:00 a.m. – 2:48 p.m. |
| 513.467.7105 - Athletic Office | | |
| | | Principal |
| Address | | Travis Hunt |
| 3200 Ebenezer Road | | |
| Cincinnati, Ohio 45248 | | |
| | | |
Posted on: October 20, 2017
Join us from 9 a.m. to 3p.m. for the Oak Hills Band Association craft fair on Saturday, November 18 at Oak Hills High School! Admission is $2.00 at the door. We hope to see you there!
read more …
Posted on: October 19, 2017
We are happy to report that Queen City Transportation will provide private bus service beginning November 13, 2017 for families who don't qualify for district transportation. In order to receive service, please complete and return this application
read more …
Posted on: October 18, 2017
Have a child ready for preschool? We have openings! Contact Karen Floyd for an application today at
read more …
Posted on: October 3, 2017
Two Oak Hills staff members participated in the Munich Sister City Association's Teacher Exchange program this year. Diane Unkrich, a speech therapist at Delshire Elementary School, and Marisa Groh, an Intervention Specialist at Oak Hills High School, hosted
read more …
Posted on: October 3, 2017
The Rapid Run Middle School PTA presented a plaque to David Upchurch's family at last night's school board meeting. The plaque will be displayed in his memory near the main office at Rapid Run Middle School. Administrators and staff shared
read more …
Posted on: October 3, 2017
October is National Breast Cancer Awareness Month. The Oak Hills Local School District has partnered with The Jewish Hospital Health Mobile Mammography Van to provide Mammography screening for our staff and community during early November at three of our
read more …
Posted on: October 2, 2017
Support the Oak Hills Athletic Boosters by purchasing a $5 chance to win a 30-minute helicopter ride and tour over Cincinnati and the riverfront. Winner will be selected 10/13/17 and the ride will take place 10/27/17. Winner and a guest will be picked up from
read more …
Posted on: September 29, 2017
Today the OHLSD was invited to a ribbon-cutting ceremony for the new Big Lots store on Glenway Avenue (same plaza as before, but new space -->the old Drug Emporium space). As part of the celebration of opening a new store, the company selected
read more …
Posted on: September 28, 2017
Springmyer Elementary School The Springmyer Caring and Sharing Club, lead by librarian Brenda Burman collected financial aid donations for Hurricane Harvey victims in Texas and Hurricane Irma victims in Florida. The collection ran from Sept. 5 - Sept.
read more …
Posted on: September 27, 2017
Judge Ralph Winkler of the Hamilton County Probate Court is pleased to announce that a very special person in our community is growing her family by two children by offering a loving, caring and safe home. Emily Amlin, a third-grade teacher in the Oak Hills
read more …