Oakdale Elementary School News
It's Oakdale's 50th Birthday!
Spiritwear is now on sale.
All orders are due by March 13. Go to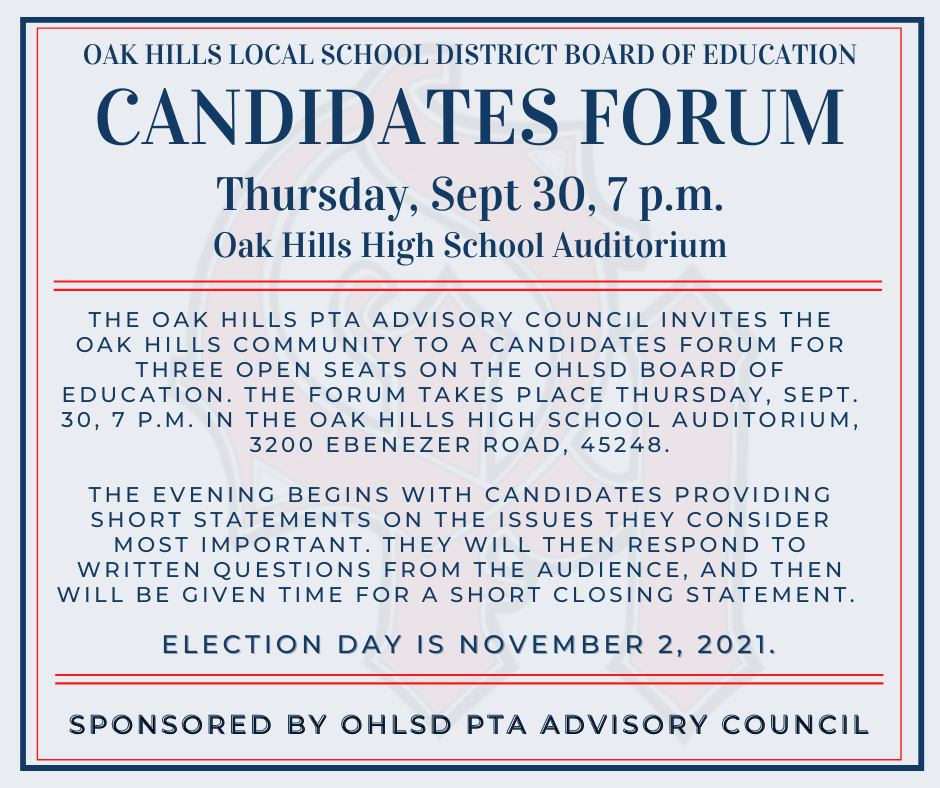 Posted on: August 31, 2021
The community and staff are invited to hear six candidates share their positions and entertain questions from the public. The link to access the provided livestream will be posted here prior to the start of the meeting.