Delshire Elementary School News
Delshire recognizing the important role of dads
Posted on: September 6, 2019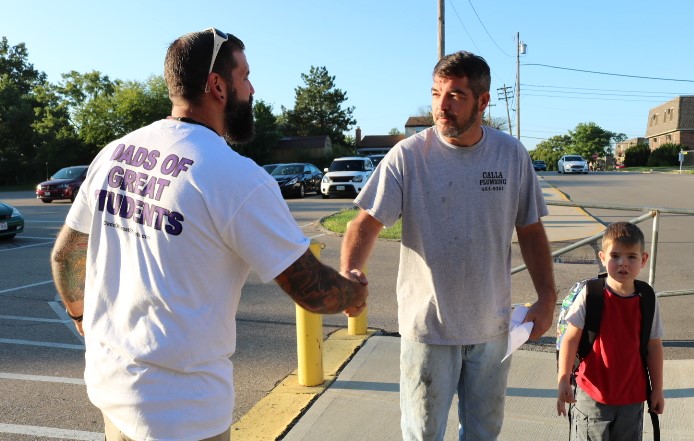 They're known as WATCH D.O.G.S. (Dads of Great Students), and they're coming to the hallways, sidewalks and playgrounds of Delshire Elementary School -- and more are welcome!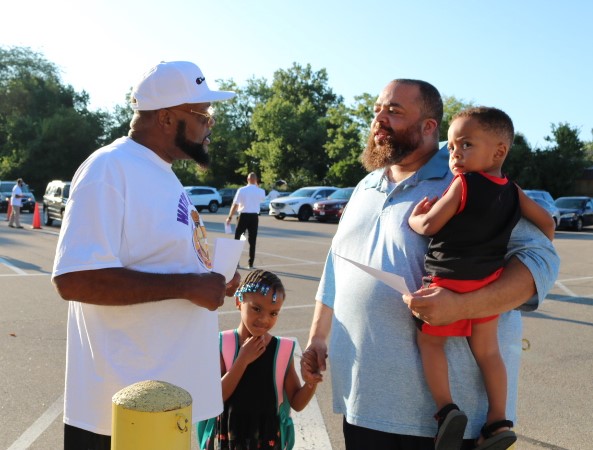 Nationwide, schools are looking for ways to involve more fathers in their children's education and to get more positive male role models in front of their students. Delshire Elementary's new WATCH D.O.G.S. program aims to do exactly that by inviting dads and grandfathers to welcome students in the morning, greet them in the halls and cafeteria and be a positive, protective presence in their school day.
"We're not here to regulate; we're here to motivate -- to give pats on the backs to kids who are polite or do good deeds," says dad Tyler Oldham, a founding member. "We'll be that presence in the school, in the hallway, volunteering wherever we can, and building a sense of community among dads."
WATCH D.O.G.S. kicked off its service during car line on Sept. 7. There were lots of happy faces and high-fives.