Delshire Elementary School News
Eat pizza. Help band students.
Posted on: November 17, 2020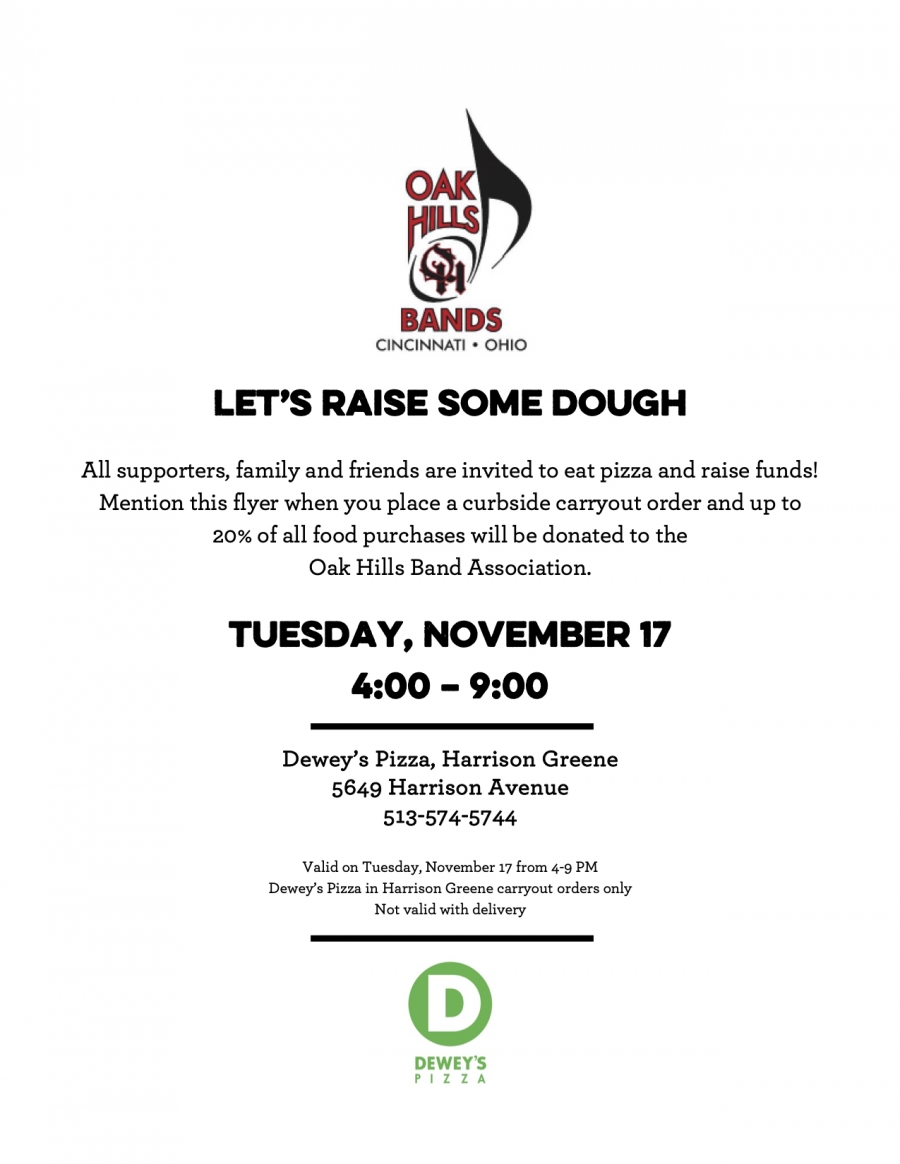 Order curbside takeout tonight (11/17) at Dewey's Pizza & 20% of the tab goes to the Oak Hills Band Association.
Details:
Dewey's Pizza, Harrison Greene, 5649 Harrison Ave.
Tuesday, Nov. 17
Hours: 4 p.m. to 9 p.m.
To place orders: 574-5744
Mention the fundraising flyer for Oak Hills Band Assocation.