A regional honor for Kellie O'Brien
Posted on: January 6, 2020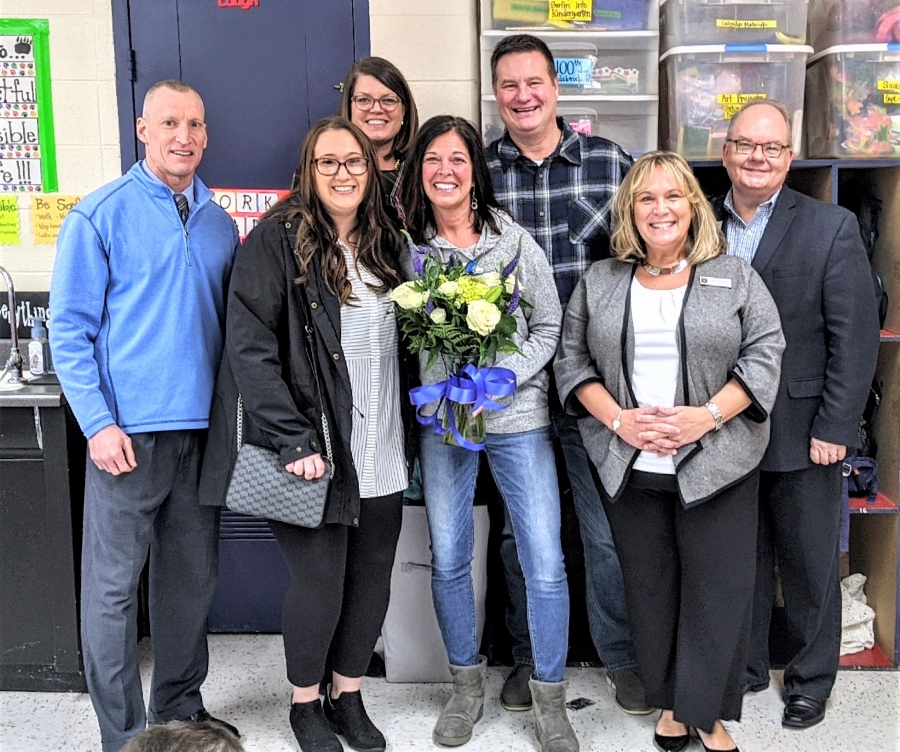 J.F. Dulles kindergarten teacher named Outstanding Mentor Teacher.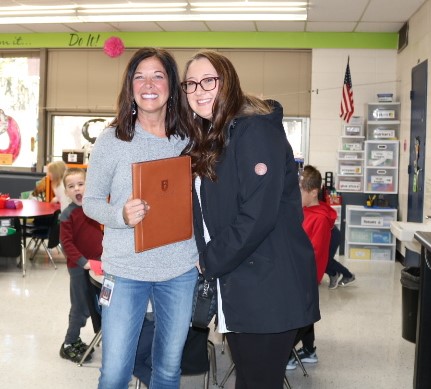 Mrs. O'Brien's award is one of the top honors given to local educators by the Cincinnatus Association and the Schools of Education of Mount St. Joseph University, the University of Cincinnati, Northern Kentucky University and Xavier University.
In nominating Mrs. O'Brien, MSJ student Kayla Mueller -- who did her student teaching with Mrs. O'Brien -- wrote, "Mrs. O'Brien has allowed me to show my fullest potential as an educator. . . the knowledge I have gained from my mentor teacher is unbelievable. I know exactly what it takes to be the best teacher, and I will carry that into my practice."
Mrs. O'Brien will be honored at a banquet on Feb. 11 at Mount St. Joseph University and will receive a plaque and $500 cash prize.