Side Menu Ends, main content for this page begins
Back to Side Menu (includes search)
Highlander GMC Athletes of the Week
Posted on: January 4, 2019 8:00 am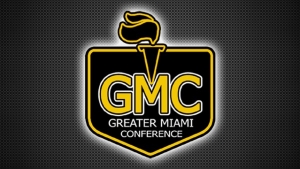 Congratulations to our Highlander athletes who were named GMC Athletes of the Week:
Dy'Jhanik Armfield Jr. Girls' Basketball
The junior guard averaged 21.0 points and 4 steals in two games last week, including a big 62-29 win over Seton. She is now third in the GMC with a 15.1 scoring average and leads the GMC in steals with 4.2 per game.
Abigail Yost Jr. Girls' Swimming
Abigail competed in 4 of the last 6 events at a GMC rivalry meet, including the 500 free helping the team to a victory. She is also actively involved in a number of other activities and is an honor student.
Harrison McKee Sr. Wrestling
Harrison placed 8th at GMVWA Holiday Tournament.
Balor Appiarius Sr. Boys' Basketball
Balor contributed to the Highlander's third-place finish in Orlando's Rock Holiday Classic. Whenever called upon, Balor played positive minutes in all 3 games. During his 4 years as a multi-sport athlete (Football, Basketball, Track), Balor has positively contributed to the Oak Hills school community as well serving as Class President, Class Vice-President, a member of National Honor Society and German National Honor Society, earning a 4.0 GPA, and serving in multiple leadership roles and community service activities.