Oak Hills High School News
Highlander GMC Athletes of the Week
Posted on: March 26, 2019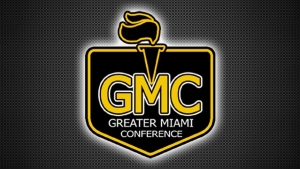 Congratulations to our Highlander athletes who were named GMC Athletes of the Week!
Brandon Tirey Boys' Track Sr.
This is essentially Brandon's first year in track & field, and he is already impressing his coaches. So far his coachability and positive attitude have been great examples for his teammates. On Saturday he was Oak Hills top long jumper and made huge contributions to his 4x100 and 4x400 relay teams.
Kendyl Smith Girls' Track Jr.
Kendyl was a borderline varsity/JV athlete last season but showed up big on Saturday and made it clear that she intends to be a consistent contributor this year. Her competitive spirit and great work ethic helped her to achieve personal bests in all her events. She placed 4th in the 300h, 3rd in the 100h, and was a member of the 2nd place 4x100 relay.
Ben Krieg Boys' Volleyball Sr.
Ben is a senior who was unanimously voted as captain by his teammates. Ben has been working incredibly hard on the court and in the classroom this season. He is stepping up to any role he is asked to play and is preparing his teammates for a successful season with his strong leadership.
Ciera Franke Softball Sr.
Ciera Franke was outstanding in the scrimmages she played in for the Highlanders. She will be a leader both on and off the field this season. Franke also stands out in the classroom carrying a 3.7