Oak Hills High School News
September perfect attendance winners
Posted on: October 30, 2017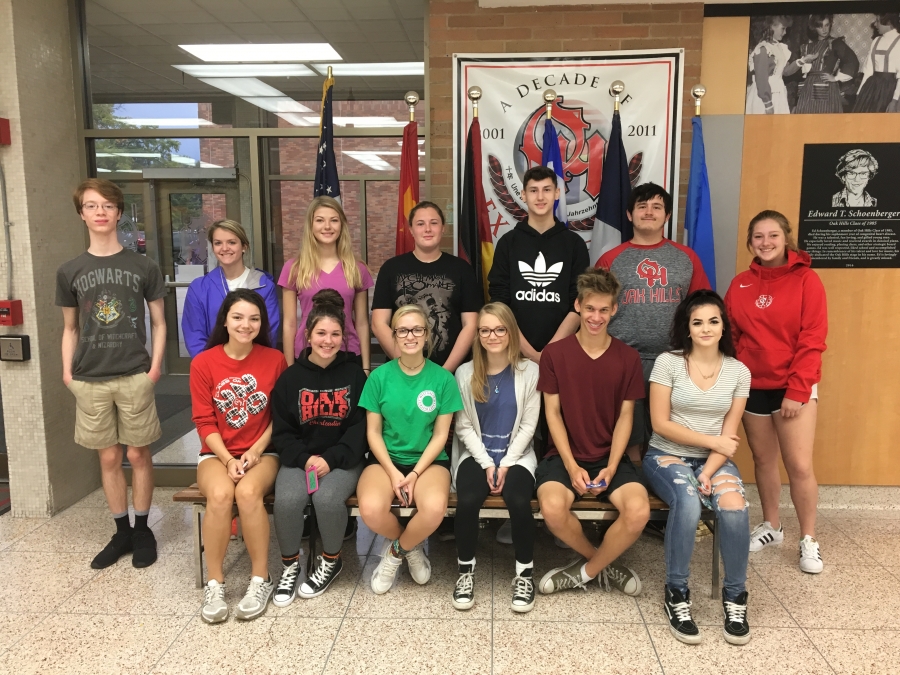 For the month of September, we had a total of 580 students who had perfect attendance. The 16 students who received prizes for the month of September include the following:
Freshmen Class of 2201: Brooke Auel, Claudia Cliffe, Abby Schmidt, and Heather Williams
Sophomore Class of 2020: Grace Cain, Kyanna Herbers, Connor Quesnell, and Mayson Repreowitz
Junior Class of 2019: Lasse Arndt, Hanna Ferneding, Danielle Hackett, and David Lawson
Senior Class of 2018: Robert Couch, Sarah Davis, Allyson Keller, and Jon Osterman
The prize for the month of September was a $5.00 gift card to either Skyline, Chick-fil-A, Greaters, or Subway!
Here is a picture of our September Winners!
For the first quarter of the school year, we had a total of 658 students with perfect attendance.