Oakdale Elementary School News
It's Oakdale's 50th Birthday!
Spiritwear is now on sale.
All orders are due by March 13. Go to
October 2020
Posted on: October 21, 2020
The Oak Hills Band Association would like to connect with you!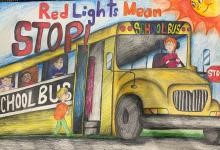 Posted on: October 19, 2020
Ohio bus drivers transport nearly 800,000 students for 1 million miles each day!