It's Oakdale's 50th Birthday!
Spiritwear is now on sale.
All orders are due by March 13. Go to
Side Menu Ends, main content for this page begins
Back to Side Menu (includes search)
OHHS art educator wins Outstanding Art Teacher Award
Posted on: August 23, 2022 9:00 am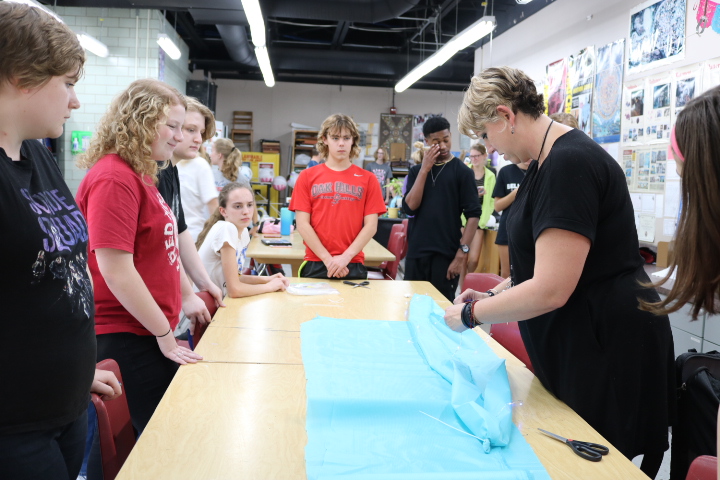 The Ohio Art Education Association has presented OHHS visual arts teacher Jamie Schorsch the Outstanding Art Teacher Award for 2022. The award recognizes noteworthy commitment to students; significant learning, growth and development of students; contributing time and effort beyond normal teaching duties; exhibiting educational leadership at the local, regional and state level; and being a strong advocate for the arts.
"You have demonstrated a long-term commitment to supporting the visual arts and have impacted art education in Ohio in a positive way," the arts association wrote in recognizing Ms. Schorsch.
The Oak Hills Local School District benefits daily from Ms. Schorsch's contributions, her support for young people and her passion for learning and for art. Congratulations on a well-deserved honor!