Side Menu Ends, main content for this page begins
Back to Side Menu (includes search)
Mason Bencurick wins scholarship!
Posted on: February 8, 2018 4:00 pm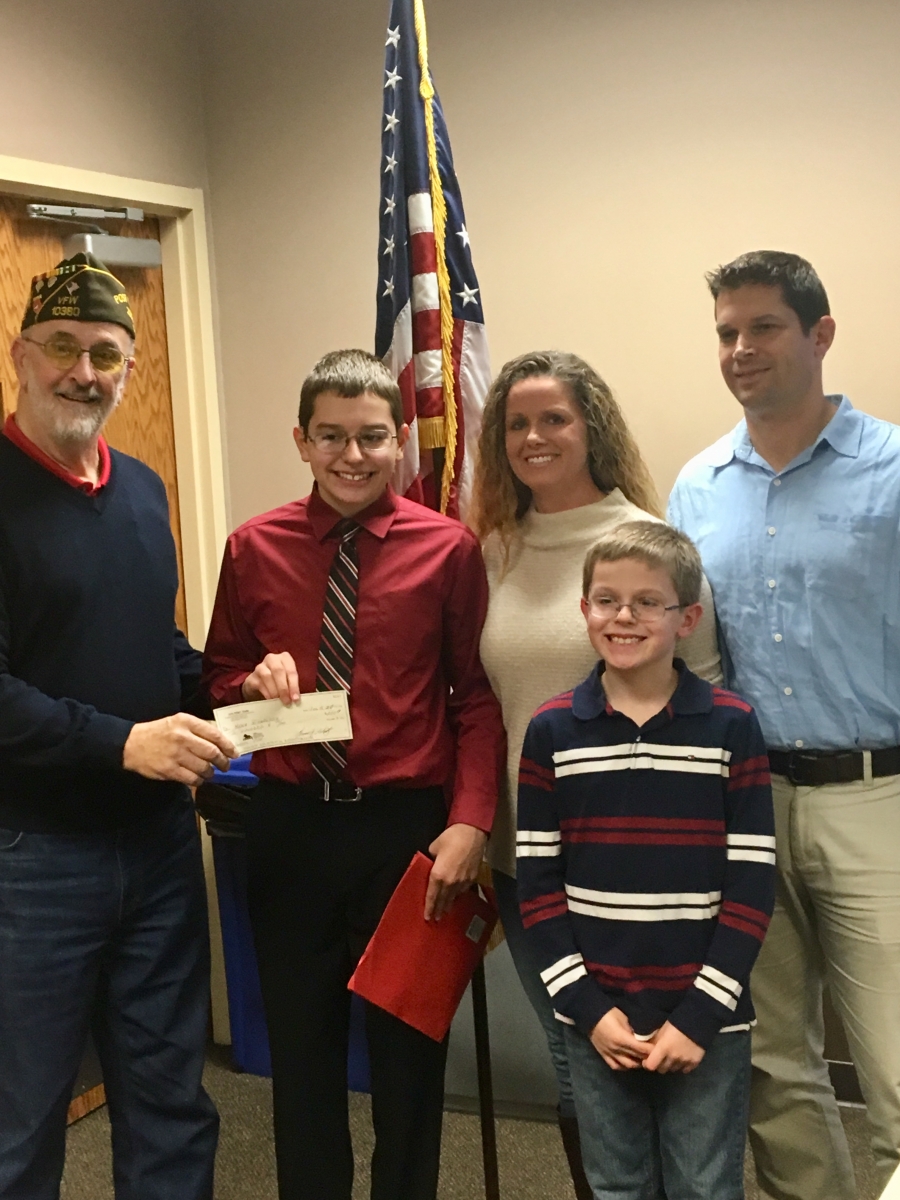 Mason Bencurick was honored on Thursday, January 18, 2018, as the winner of the VFW Green Township Post 10380 Patriot's Pen Scholarship Competition. Not only did Mason receive a $200 scholarship for his chosen essay, but he also shared his essay with the members of Post 10380 at their monthly meeting, where he received a standing ovation. Mason's essay was the chosen winner from a multitude of entries and will be sent on to compete at the next level. Bridgetown Middle School is proud of Mason's accomplishment and we thank him for representing not only himself but our school so well.