Side Menu Ends, main content for this page begins
Back to Side Menu (includes search)
Students place wreath on Tomb of the Unknowns in Washington, D.C.
Posted on: June 9, 2017 12:00 pm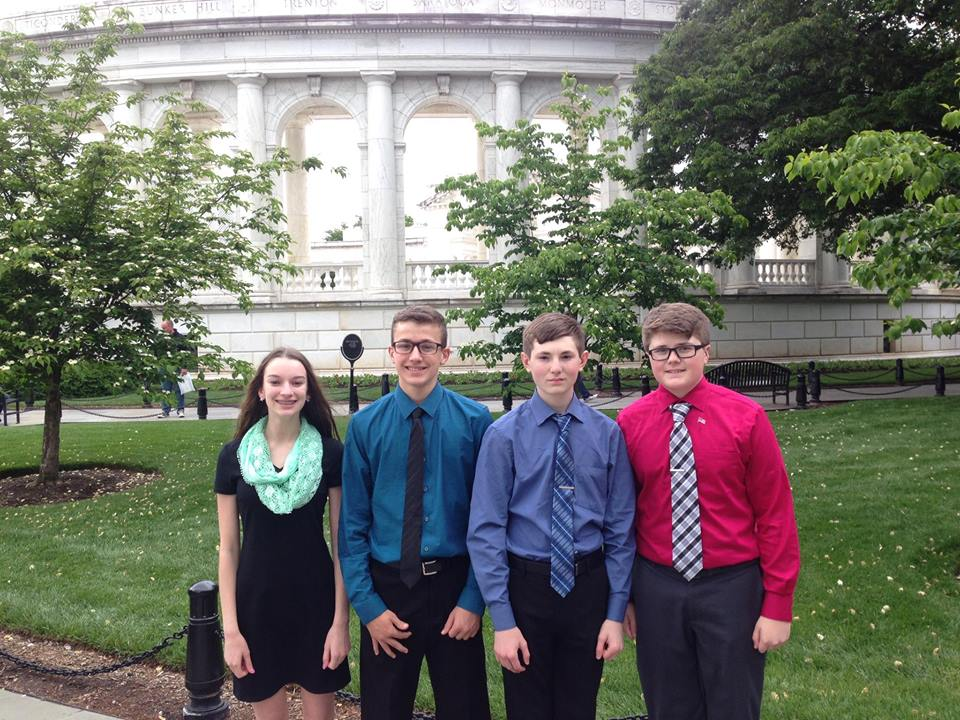 On Saturday, May 13, students from Bridgetown Middle School visited Washington, D.C. Four of our Bobcats were selected for the Wreath Laying Ceremony at the Tomb of the Uknowns after voluntarily entering an essay contest. The essay prompts included:
-Why do you want to be a part of this ceremony? What would it mean to you?
-Why is it important to honor our military? ​
-Show knowledge of what the Tomb of the Unknown Soldier represents and its importance to our country and history
Essays were read anonymously and scored by 16 staff members. The top four scoring essays took part in the ceremony.
We're proud of our Bobcats!