August 2021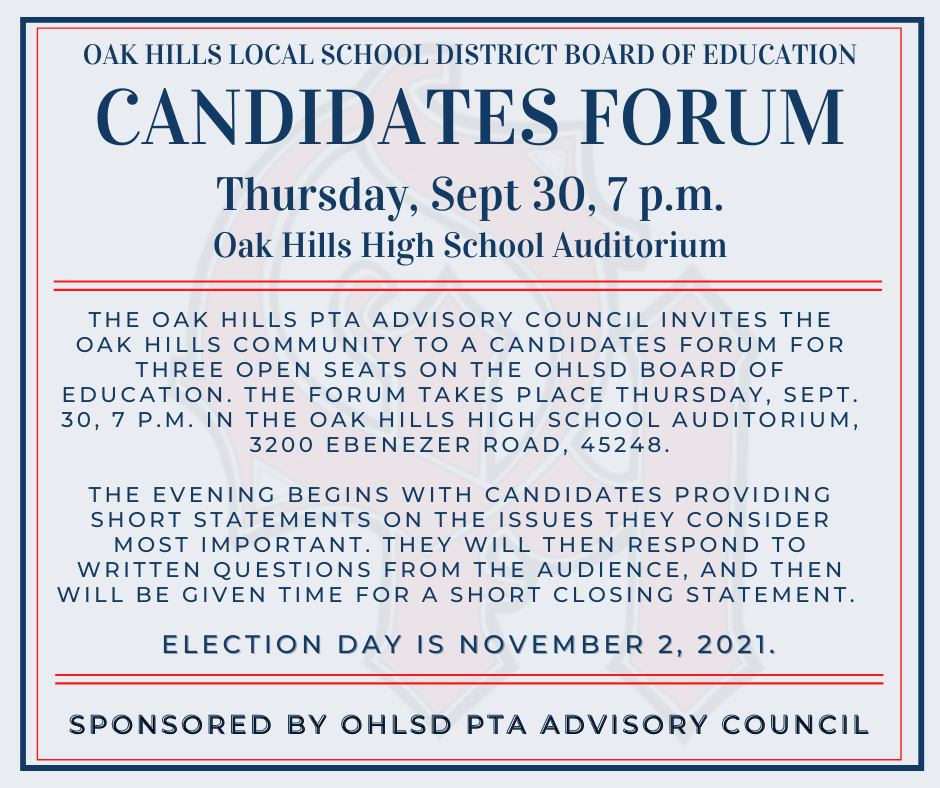 Posted on: August 31, 2021
The community and staff are invited to hear six candidates share their positions and entertain questions from the public. The link to access the provided livestream will be posted here prior to the start of the meeting.
Posted on: August 30, 2021
This very popular Oak Hills Alumni & Educational Foundation event takes place Sept. 25, noon-10 p.m., OHHS parking lot.
Posted on: August 13, 2021
Come and cheer on our amazing band students throughout the fall!