15 OHHS Student-Athletes Sign with College Teams
Posted on: February 5, 2020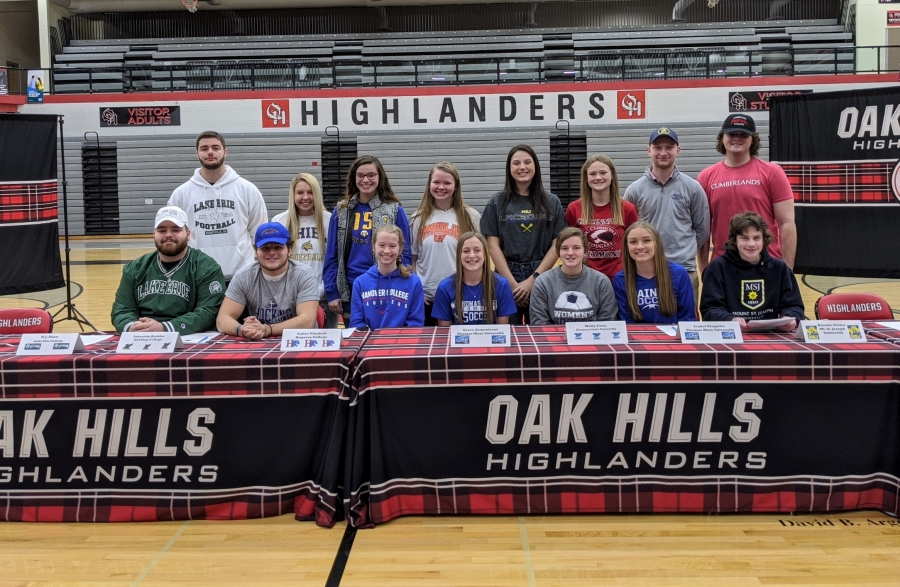 Seniors represent nine different sports.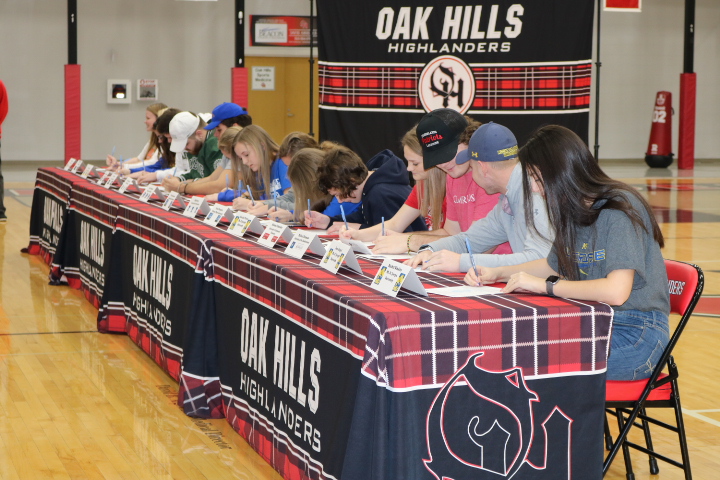 Congratulations to the following seniors who will play at the collegiate level next year: Grace Armentrout, Sebastain Bachler, Emma Bode, Isabel Dragotta, Molly Ewry, Michael Hehman, Ryan Huellemeier, Rosalie Pictor, Cailee Plunkett, Kayla Roddy, Brianna Schneider, DJ Shaw, Joey Siegel, Josie Wefer and Rachel Winkler.
Their coaches shared many accolades for the group, but as Athletic Director Ben Hageman said, the two most consistent themes were hard work and 'going above and beyond.'
Congratulations to these great student-athletes and continued success at the college level. We'll be cheering you on!