Back-to-back GMC Champ
Posted on: October 9, 2019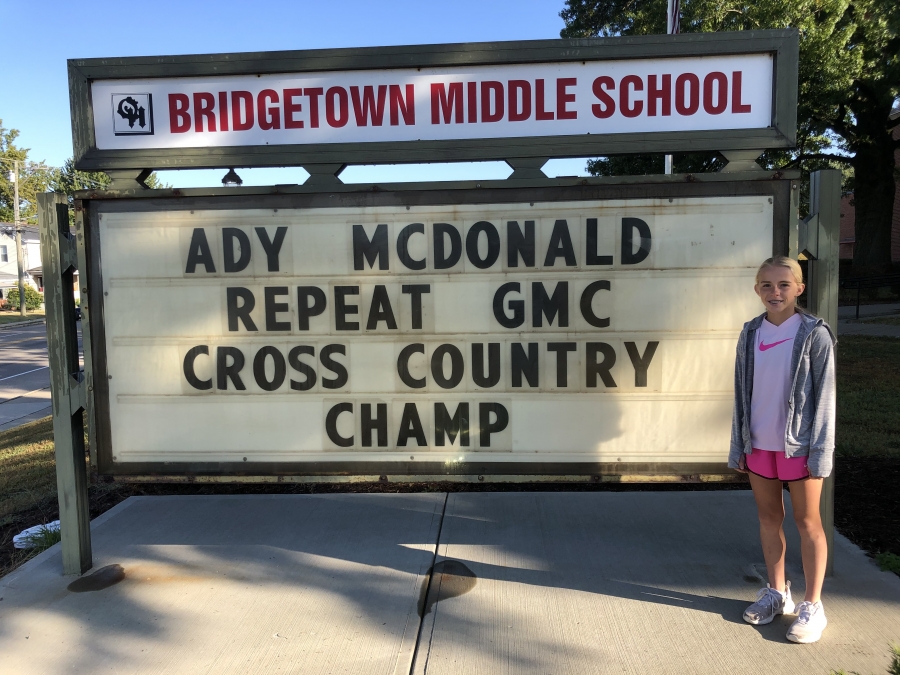 Nothing easy about winning a GMC cross-country tournament. Now Bridgetown Middle School's Ady McDonald has won it twice.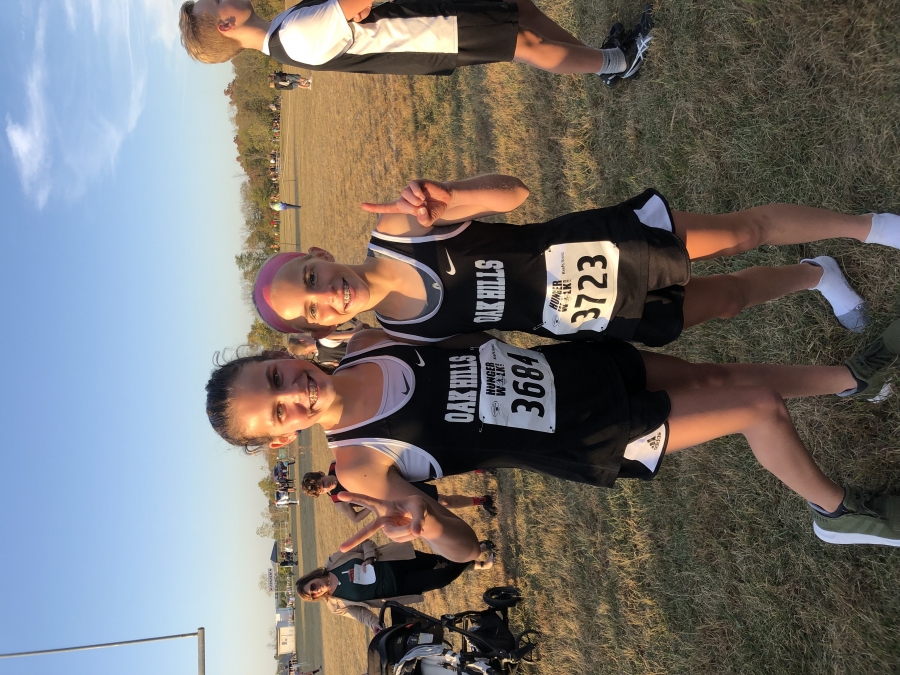 Ady, an eighth grader, won the GMC as a seventh grader as well. At Monday's race, her teammate Eva Hensley finished second, with both girls far ahead of the rest of the pack.
Ady and Eva are not only strong athletes at BMS, but strong students and great school citizens. Congratulations to them and to their coach, Carl Anderson. Oak Hills proud!