Caroline Eichhorn wins Western Hills Service Club scholarship
Posted on: February 27, 2020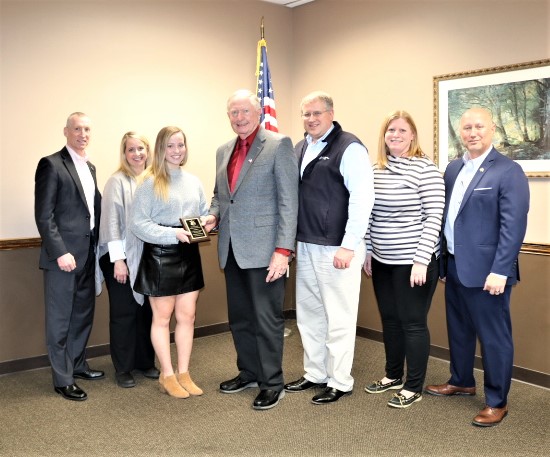 OHHS senior is ranked first in her class and plans a career in medicine.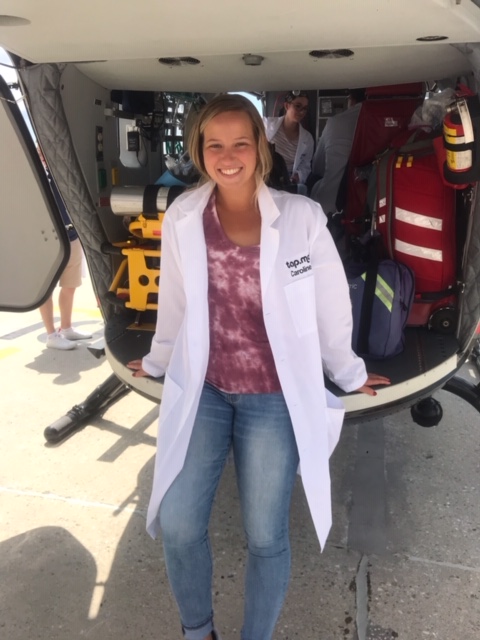 Caroline Eichhorn is a scholar, athlete, school leader and community volunteer. On Feb. 27, she was awarded the Western Hills Community Service Club's Student of the Month Scholarship and moves on to compete for the club's Student of the Year Scholarship.
Caroline ranks first in her class with a 7.708 GPA (on an 8-point scale). She is a member of the National Honor Society and National Spanish Honor Society, is captain of both the swimming and tennis teams, and was chosen for the prestigious regional program, TAP MD, which prepares top-tier high school students for careers in medicine. She has also been a class officer for four years and completed more than 200 hours of volunteer work at the University of Cincinnati Medical Center.
Caroline is hard-working, humble, compassionate and conscientious. She plans to major in pre-med and is considering Clemson or Auburn universities. Oak Hills Local Schools and the Oak Hills community are extremely proud of Caroline and happy for her recognition.