College Signing Day at OHHS
Posted on: November 13, 2019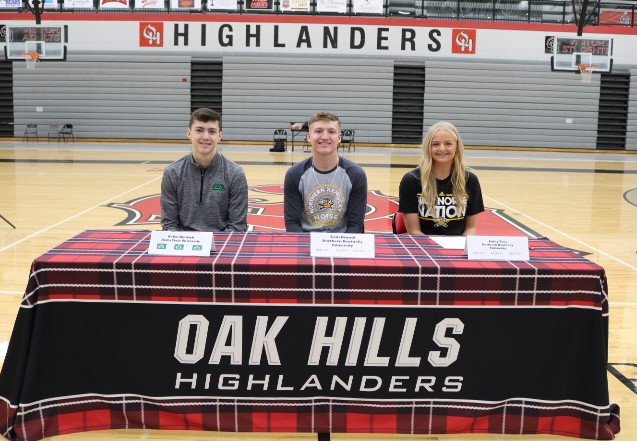 Seniors Cam Brandt, Kelen Dietrich and Emily Tirey made their families proud and colleges happy as they committed to athletic programs.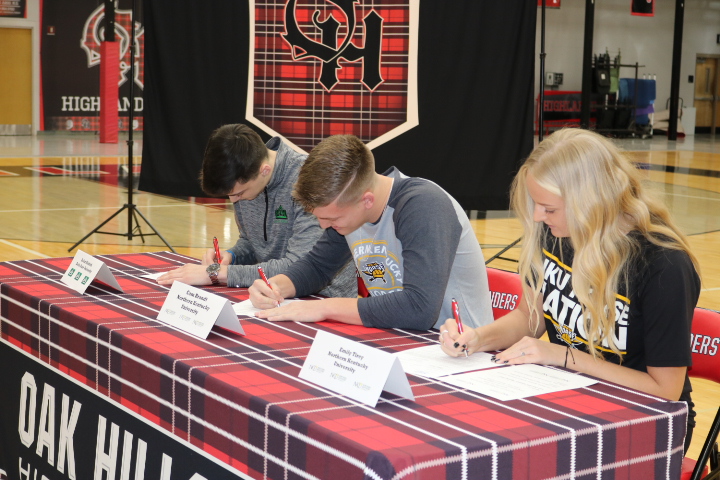 Cam Brandt will play baseball at Northern Kentucky University. Kelen Dietrich signed to play basketball at Delta State University, and Emily Tirey will play soccer at Northern Kentucky University.
Their coaches praised the three as young people of character and quality who work hard and are a joy to coach. "We get to celebrate three people who have represented Oak Hills very well in the athletic realm, but also in the community and school," OHHS Athletic Director Ben Hageman told an audience of family, friends and staff. To the athletes, he said, "Take it in -- this is one of the neater days of your high school experience."