Everybody loves this new RRMS art installation!
Posted on: February 20, 2020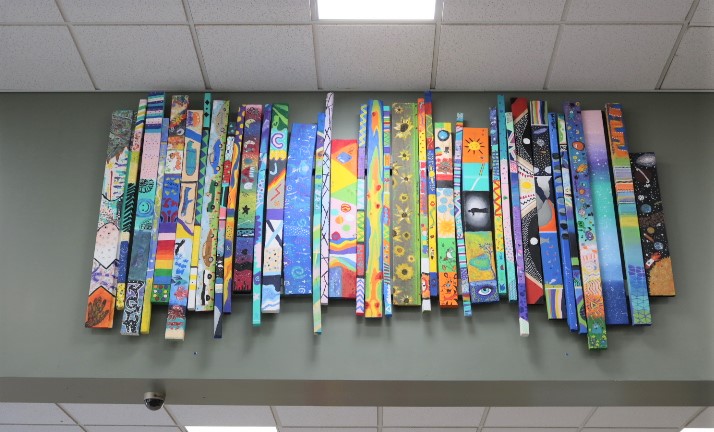 RRMS families created this beautiful project!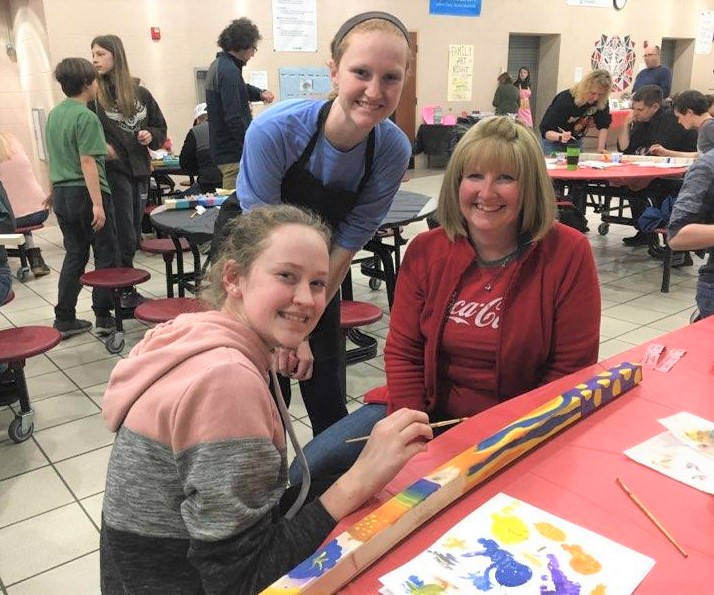 The stunning installation was created at last year's Family Art Night, and recently hung in the Rapid Run Middle School Commons. Families decided on a theme that in some way represented their interests, then turned it into a design and captured it in paint (on wood donated by The Home Depot). RRMS art teacher Stacey Battoclette then arranged the works into a whole -- and, voila, magic!