Modeling kindness & service at C.O. Harrison
Posted on: November 7, 2019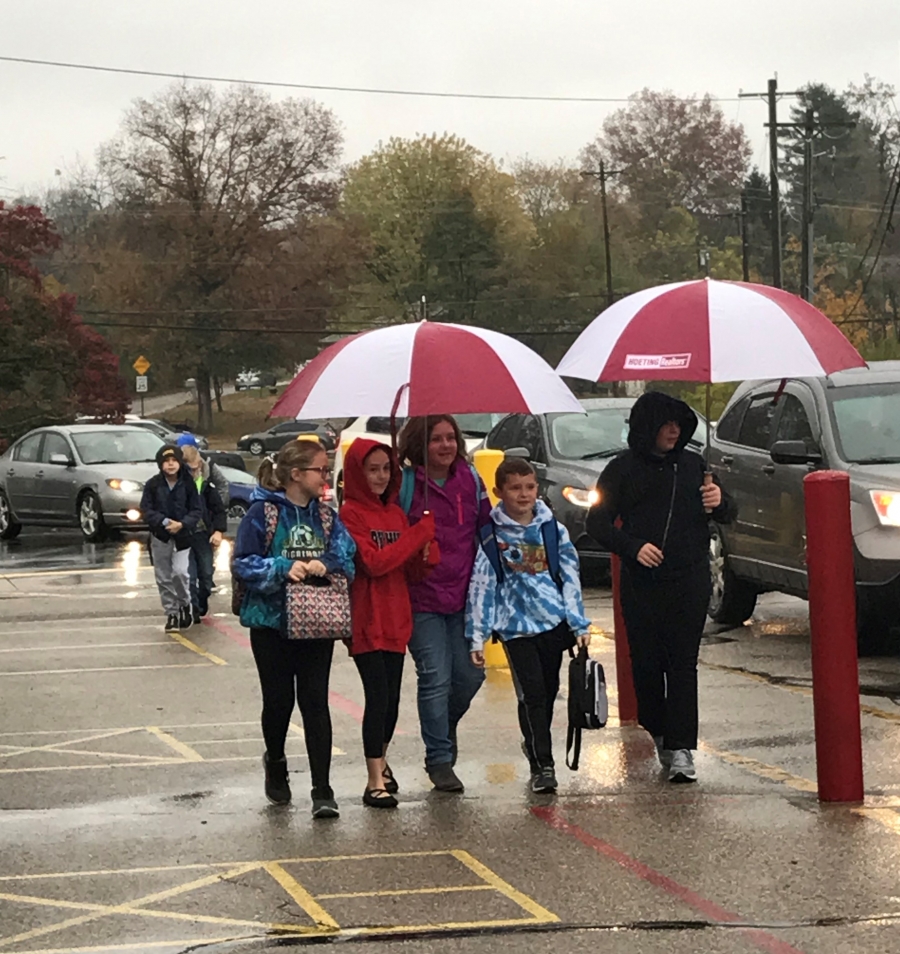 Fifth graders at C.O. Harrison Elementary take the gloom out of rainy days with the Umbrella Brigade.
Such a touching effort -- fifth graders in the Umbrella Brigade pop open their umbrellas and walk younger students from carline into school. It keeps the little guys dry and reminds them that somebody is looking out for them.
Thanks for your leadership, fifth graders and C.O. Harrison -- and for reminding us that little kindnesses mean a lot.