Side Menu Ends, main content for this page begins
Back to Side Menu (includes search)
OHHS teacher wins Barry Manilow Music Project Teacher Contest
Posted on: August 4, 2023 10:00 am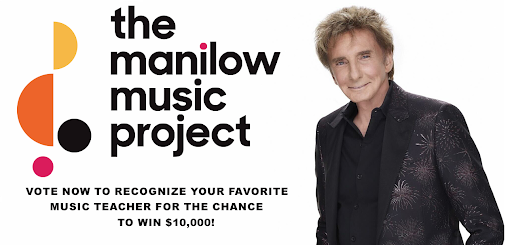 HIs prizes: Music for school instruments, cash awards, tickets to Manilow concert!
With lots of voting support from Oak Hills parents, community members and staff, Oak HIlls High School music teacher Alex Moore has been named the winner of the Manilow Music Project teacher contest. He will receive $5,000 in cash, $5,000 in "Manilow bucks" to purchase musical instruments for his school's music program, and VIP ticket's to Mr. Manilow's Aug. 26 concert at Heritage Bank Center.
Congratulations to Mr. Moore and a huge thanks to Barry Manilow and to all the Oak Hills community residents and staff members who voted for Mr. Moore!