The gold standard: National Merit recognition
Posted on: October 10, 2019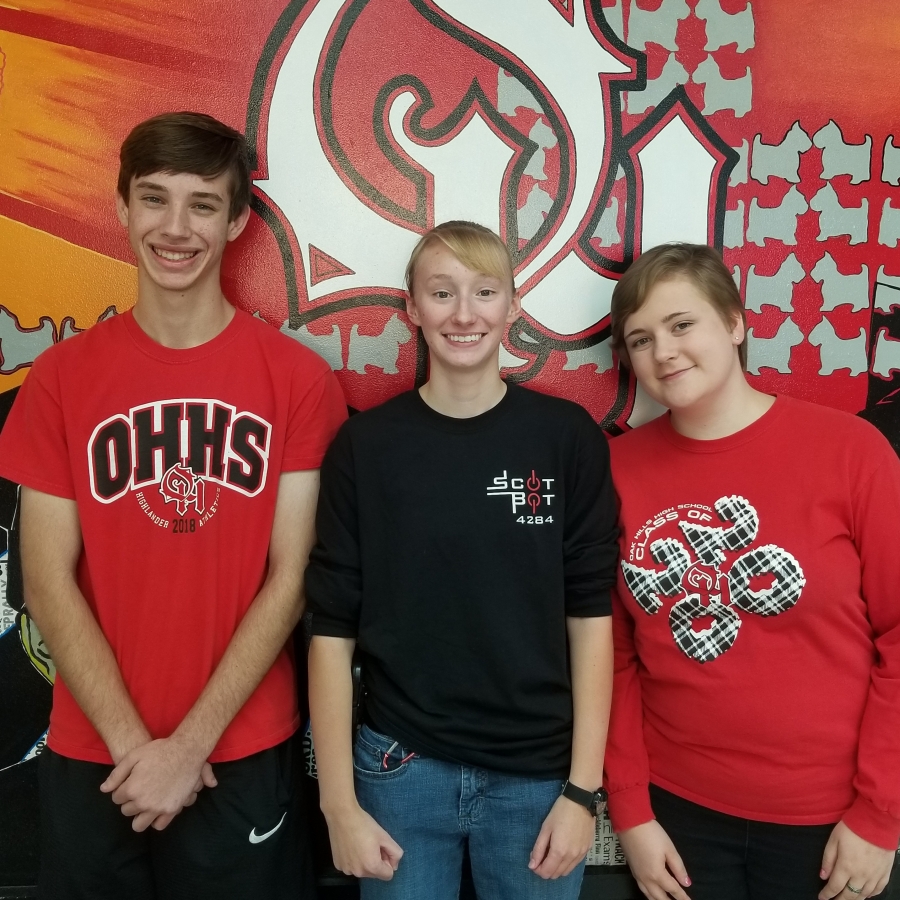 Only the nation's top students earn National Merit status. This year, OHLSD is proud to have three honorees.
OHHS senior Alaina Broughton (right, in photo) has been named a National Merit Semifinalist. Of the 1.5 million juniors who take the SAT/National Merit Qualifying Exam, only 1 percent will earn this designation. Semifinalists move on in competition to be named National Merit Finalists and to earn National Merit Scholarships. Alaina plans to attend Taylor University, Cedarville University or the University of Cincinnati and major in graphic arts.
Seniors Zachary Gault and Rebecca Gilligan have been named National Merit Commended students, placing among the top 50,000 scorers out of the 1.5 million juniors who took the qualifying exam. Zachary plans to study computer science at MIT, the University of Cincinnati or The Ohio State University. Rebecca plans to study mechanical engineering/robotics at the University of Cincinnati.
Oak Hills Local Schools is proud to have students of such outstanding ability and high character. Congratulations and continued success to Alaina, Zachary and Rebecca!