The 'Science of Everyday Life' at Springmyer Elementary
Posted on: February 13, 2020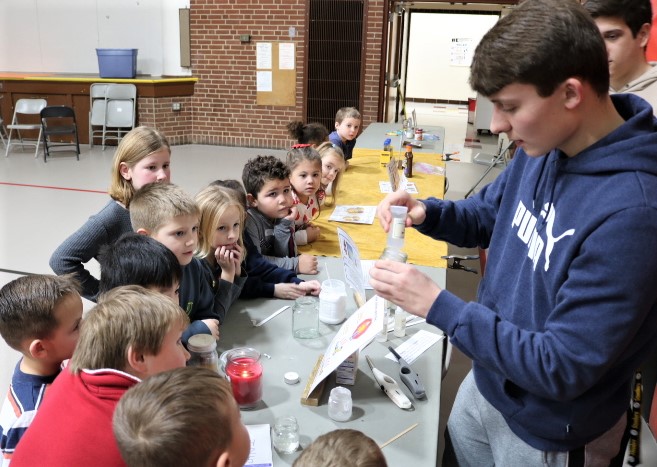 Students learned that science can help keep them safe!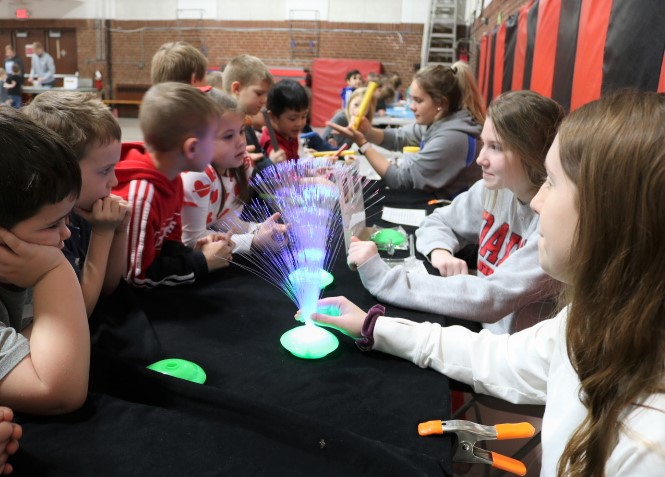 Springmyer Elementary students found out that science not only can keep them fascinated, it can also keep them safe.
At the 'Science of Everyday Life' science festival, hands-on work stations taught them how brakes work, why sunscreen matters, what a healthy food portion looks like, and what to do if they smell natural gas in their house. This video shows why safety-science matters: https://photos.app.goo.gl/HetwsdVwpohdiEsD7
A grant from the Oak Hills Alumni & Educational Foundation made the Science Festival possible. National Honor Society students from OHHS oversaw the work stations. Crystal Clear Science presented the program.