J.F. Dulles Elementary School News
Preparing our future physicians
Posted on: January 24, 2020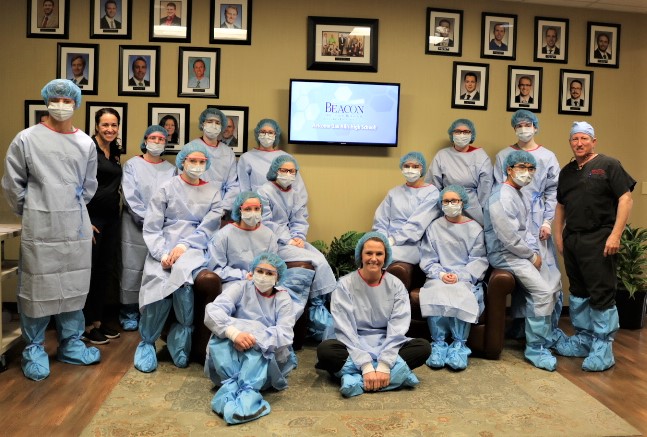 OHHS students get rare chance to work with medical team.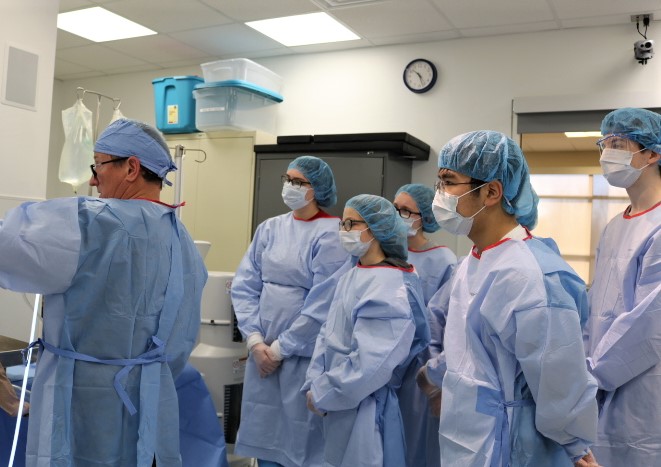 Beth Ludwig's AP Biology students spent an amazing morning at Beacon Orthopedics, working alongside orthopedic surgeon David Argo and physician's assistant Jamie Miller to arthroscopically examine a cadaver knee and to dissect and suture another.
As Dr. Argo coached them, the students manipulated the knee to see the ACL, MCL and meniscus -- all parts of the knee that sometimes cause problems for student athletes -- and later used instruments to clear the knee of foreign objects. Then they moved to a second station with Ms. Miller, where they identified structures inside the knee and practiced using a needle driver to suture the knee back together.
The bio-skills labs are a rare and eye-opening glimpse into the world of sports medicine. The use of high-tech tools and human cadavers is something many young people don't experience until medical school. "The physician's assistant in particular was teaching us like we were medical students -- it didn't feel like we were high school students," said junior Daniel Bryan. Junior Andy Au called the day enlightening. "I'm pretty sure I'll see that every day if I do become a surgeon."