J.F. Dulles Elementary School News
Sept. 30 Candidates Forum for OHLSD Board of Education seats
Posted on: August 31, 2021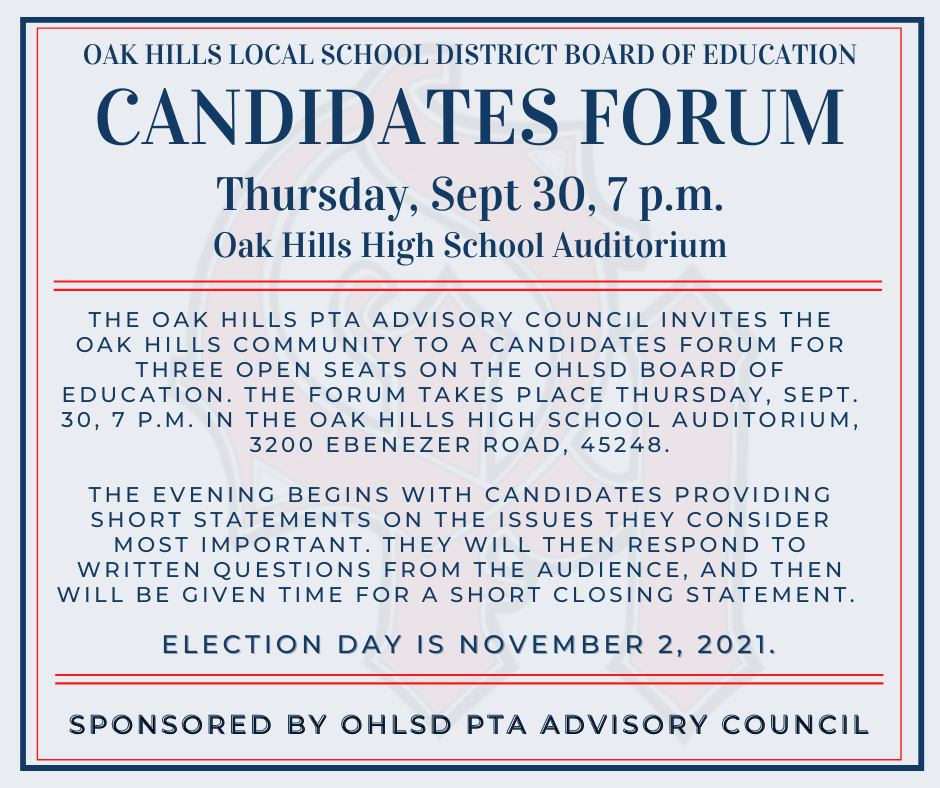 The community and staff are invited to hear six candidates share their positions and entertain questions from the public.
The link to access the provided livestream will be posted here prior to the start of the meeting.
The forum takes place Thursday, Sept. 30, 7 p.m., at the Oak HIlls High School auditorium, 3200 Ebenezer Rd., 45248. It is sponsored by the Oak Hills PTA Advisory Council and open to the public.
The evening begins with candidates having the opportunity to briefly share their positions and priorities. The public may then submit questions, followed by closing statements by the candidates.
The six candidates running for three open seats on the five-member board include:
Doug Dean
Rich Haffey
Corey Hatfield
Mischelle Philpott
Dani Ventre Strehle
Bart West
Election Day is Nov. 2.