Oak Hills High School News
Highlander GMC Athletes of the Week
Posted on: April 17, 2019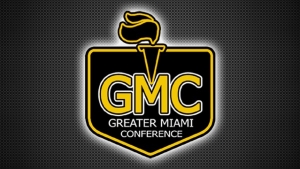 Congratulations to our Highlanders who were named GMC Athletes of the Week!
James Schmidt Boys' Track Soph.
James started this year by making a huge statement for himself by recording huge personal bests in all 3 mid-distance/distance events and establishing himself as one of the areas top runners. He was the only Oak Hills athlete to capture a win on Friday, as he ran a district and GMC leading time in the 800m. He was also the fastest runner on our boys 4x800 relay.
Megan John Girls' Track Soph.
It is no surprise that Megan has been our top mid-distance/distance runner so far this year, but more impressively she has not had a single bad race yet. Her consistency is a huge asset and when her body and mind are ready, she is going to have a huge breakthrough. On Friday, she was the fastest member of our girls 4x800 relay and placed 3rd in a very competitive 3200m race.
Santi Franco Boys' Tennis Jr.
Santi Franco went 3-0 this past week. He picked up two GMC wins over Middletown and Colerain while playing third singles. Santi is now 4-2 this season at 3rd singles and 5-2 overall.
Michaela Cassidy Softball Sr.
One of the Highlanders top leaders, Michaela Cassidy is currently hitting .462 with a .563 OBP. Michaela went 4/4 against Princeton and 2/4 against Kings. Michaela has been a self-less player all season bouncing unfamiliar infield positions in order to help the need of her team. Michaela also puts her best effort forward in the classroom as she will graduate with highest honors.
Dominic Young Boys' Volleyball Jr.
Dominic had 36 assists, 8 aces, 4 digs, and a block in a 3 set victory against Middletown this past week. Dominic has been successfully running a 5-1 all season and is continuing to improve defensively. He is a team captain and is currently 4th in the league in assists and 3rd in aces.