Oak Hills High School News
After Prom details and community preview invitation
Posted on: April 15, 2019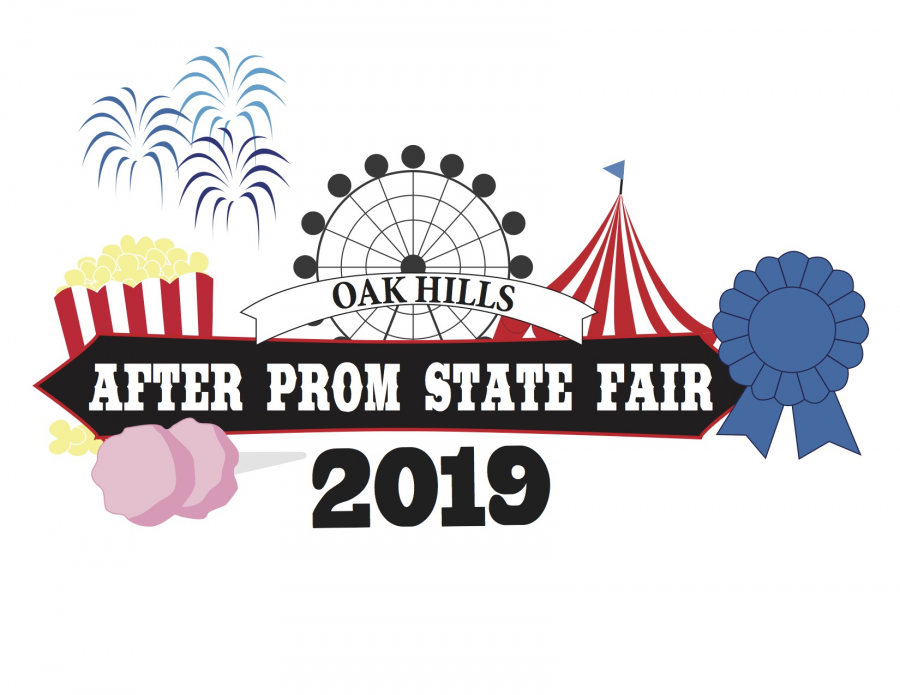 Oak Hills After Prom is April 28, 2019 and this year's theme is: STATE FAIR. The event runs midnight – 4:30 a.m. Tickets $20 each in person, $22 online.
TICKETS can be purchased during lunch at OHHS in the Commons from Monday, April 15 – Friday, April 26 or go to OHHSPTA.org and click on After Prom 2019. (Or Click HERE)
If you have any ticketing questions, please email: [email protected]
If you are a Great Oaks Real Life student and need additional help, contact Amy Hopkins or [email protected]
COMMUNITY and Parent Preview will take place on Saturday, April 27 from 7:30-9:00 p.m. Come check out some of the fun games and decorations in store for the students!! It's free and FUN!!
VOLUNTEER PERKS! We are still in need of volunteers to make this event a success. All volunteers will be entered into a raffle drawing of their own for $100. Help us make sure this important activity continues to keep all of our students safe. All volunteers eat and drink for free and can work with your friends!
STILL LOOKING FOR DINNER PLANS?
PTA is again offering a Prom Dinner Buffet at The Meadows! Contact Kathy Z for details on this tasty and easy alternative to cleaning the house, cooking, paying for parking or dealing with reservations and crowded restaurants: [email protected]
AFTER PROM
• ALL Food and Drinks are free
• SO many activities!! Here are just a few for 2019: Mechanical Bull and Skateboard, Money Machine, Inflatables (including The Wild One and Whirlybird), Battle Light Challenge, Karaoke, Hose Hockey, 9-Square, and many more!
• Chances for Awesome Raffle Prizes and door prizes (You must be present to win) Some of the many prizes include $500 Cash, PlayStation, Xbox, Flat Screen TVs and more…
• Airbrushed t-shirt with your choice of four different designs (free to the first 3-400 students)
• This is not a Lock-In. You must check out if you are leaving early.
NO ENTRY AFTER 2AM
ALL SCHOOL RULES OF CONDUCT APPLY
NO RE-ADMITTANCE AND NONREFUNDABLE