Oakdale Elementary School News
It's Oakdale's 50th Birthday!
Spiritwear is now on sale.
All orders are due by March 13. Go to
Jet's Pizza fundraiser benefits Oak Hills Athletics
Posted on: November 28, 2020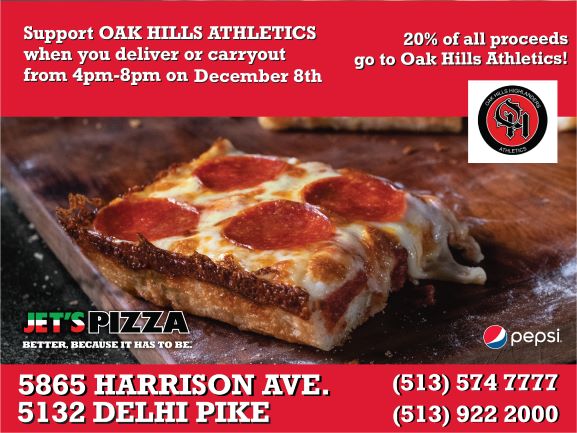 Order carryout or delivery on Dec. 8 and 20% of proceeds go to OH Athletics!
This fundraiser takes place Dec. 8, 4 p.m. to 8 p.m. at Jet's Pizza at 5865 Harrison Ave. or Jet's PIzza at 5132 Delhi Pike.
Thanks to Jet's for supporting Oak Hills Athletics!