Oakdale Elementary School News
It's Oakdale's 50th Birthday!
Spiritwear is now on sale.
All orders are due by March 13. Go to
Oakdale first graders, Justice Sotomayor are pen pals
Posted on: January 17, 2020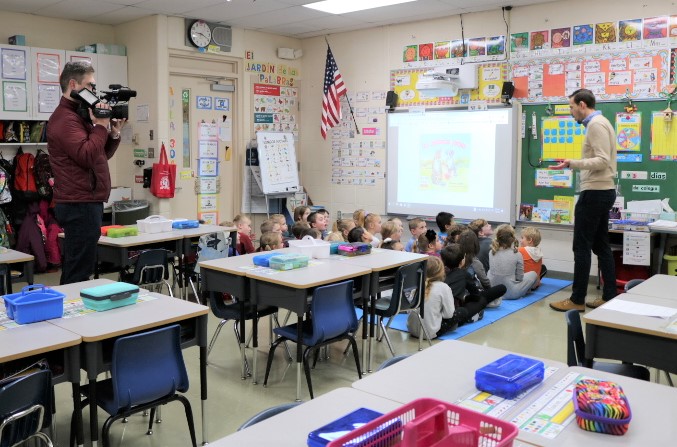 Ch. 12 captured this special Spanish-language connection.
Oakdale Spanish immersion teacher David Garcia-Carro loves to find ways to get his students speaking, reading and writing Spanish, and he loves to connect them to well-known people who speak Spanish. In November, the class sent off handwritten letters -- in Spanish -- to Supreme Court Justice Sonia Sotomayor. This week, Mr. Garcia-Carro found a fat envelope in his mailbox at Oakdale. In it was a personal letter from Justice Sotomayor, along with a book on the Supreme Court, a copy of the Constitution and an autographed photograph for the class.
Here's a clip of Ch. 12's coverage: http://bit.ly/2NzpbJz