Oakdale Elementary School News
It's Oakdale's 50th Birthday!
Spiritwear is now on sale.
All orders are due by March 13. Go to
OHHS hosting March 29 Blood Drive
Posted on: February 23, 2021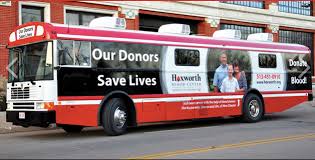 Oak Hills community invited to help with this critical need.
The Hoxworth Donor Bus will be parked at the Oak Hills High School Commons, 3200 Ebenezer Road, 45248, on Monday, March 29, from 12 p.m. to 6 p.m. The blood drive is open to everyone in the Oak Hills community, and each donor will receive a free bluetooth speaker. Use this link to sign up. Click here for a flyer you can share. Thank you for helping to supply a critical need.