Oakdale Elementary School News
It's Oakdale's 50th Birthday!
Spiritwear is now on sale.
All orders are due by March 13. Go to
Second graders perform Halloween musical
Posted on: November 7, 2017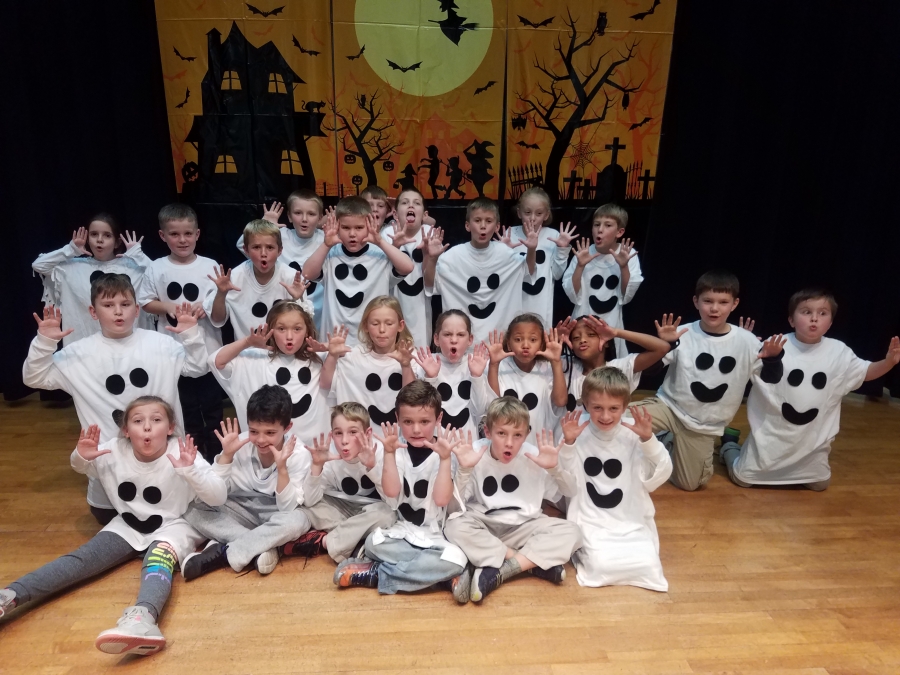 Boo! How about these spooky ghouls and goblins to get you in the Halloween spirit? In October, the second grade Scotties put on a fabulous Halloween Party musical. It was spooktacular! The Oak Hills Alumni & Educational Foundation loves sponsoring hauntingly good productions like this one.