Oakdale Elementary School News
It's Oakdale's 50th Birthday!
Spiritwear is now on sale.
All orders are due by March 13. Go to
This Saturday -- first-ever Food Truck Frenzy
Posted on: September 10, 2019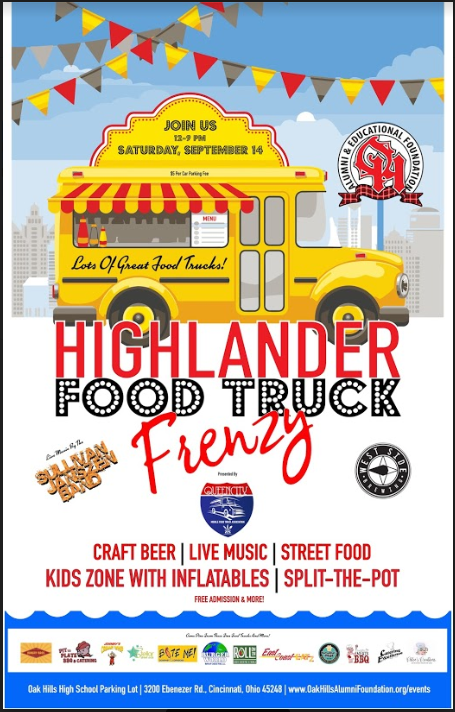 Like street food? Music? Mingling with friends for a good cause? Stop by the Food Truck Frenzy, Sat., Sept. 14, noon to 9 p.m, Oak Hills High School parking lot.
Sponsored by the Oak Hills Alumni & Educational Foundation, the Frenzy raises funds to support our students and staff.
Twelve food trucks will provide the deliciousness, along with a variety of craft beers. For kids, performances by the Cincinnati Circus Company. For adults, an evening concert by the Sullivan Janszen Band. For everyone, music throughout the day by Oak Hills students and alumni. And inflatables! And face-painting!