Oakdale Elementary School News
It's Oakdale's 50th Birthday!
Spiritwear is now on sale.
All orders are due by March 13. Go to
Trying out for The Voice
Posted on: January 12, 2020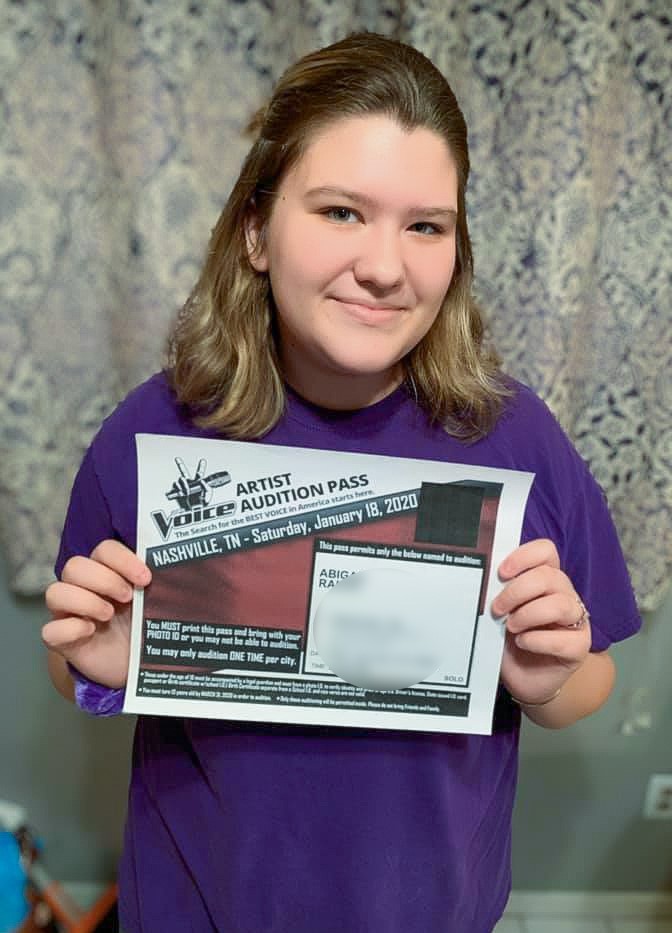 DMS 8th grader auditions in Nashville!
Abby Rauen started singing before she could talk. Now she's on her way to Nashville to audition for the hit TV show, The Voice.
Abby will sing All I Ask by Adele -- with a back-up of Whitney Houston's I Will Always Love You -- for producers. If she's given a red ticket, it means she moves on to the next round of competition.
A "theater kid" who has performed in many school musicals and programs, Abby is excited for the opportunity and up for the competition. We think bright lights are in your future, Abby!