Side Menu Ends, main content for this page begins
Back to Side Menu (includes search)
DI Diamonds advance to global finals
Posted on: March 27, 2018 1:00 pm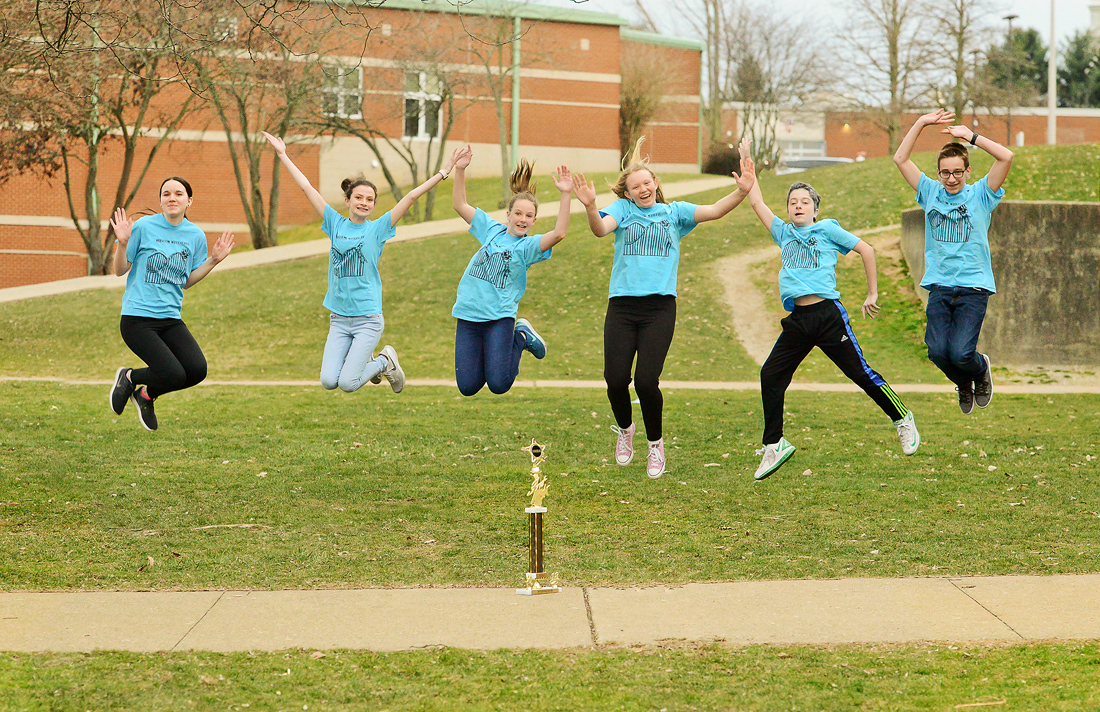 After achieving first place at the regional tournament, the Bridgetown Middle School Destination Imagination (DI) team, the D.I. Diamonds, advanced to the State Tournament. Additionally, they received a DaVinci Award, given for having a unique approach to a solution, for risk-taking and/or for outstanding creativity. On March 24, 2018, they competed with middle school teams from across Ohio, taking third place and earning the right to compete in Destination Imagination's
Global Finals!
The D.I. Diamonds are competing in the Scientific Challenge titled "Unlikely Attraction", one of six open-ended challenges that require students to apply science, technology, engineering and math skills, in addition to their talents in teamwork, project management, writing, innovation, theater arts, communication and improvisation. Each team's solution to the challenge is scored on a variety of elements including originality, workmanship, presentation and teamwork.
The six D.I. Diamond team members are among 8,000 students representing more than 1,700 teams from 15 countries who have advanced to participate in the 2018 Global Finals in Knoxville, TN at the end of May.