Colonel Pride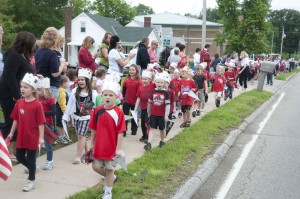 Pride Pledge
I want to make myself better today
Than I was yesterday.
My teacher cannot do this for me.
I must do it myself.
In the way I look,
in the way I act,
And in my work,
I will be my best self.
School Fight Song
We're proud to be at C.O. Harrison.
We think our school is Number One.
From kindergarten through fifth grade,
Our students really like to come.
We like our rooms and our activities,
Our teachers, friends, and Principals.
So let us sing for C.O. Harrison,
The school we love the best of all.