Delshire Elementary School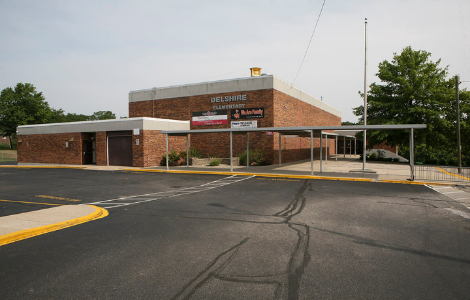 Thanks for bringing #birthdaywithabadge to Delshire!
Did you see us on Cincy Lifestyle?
Delshire, where friendships bloom!
Thanks for a fun walkathon, PTA!
4402 Glenhaven Road • Cincinnati, OH 45238
---
Office: (513) 471-1766
Hours: 8:45 a.m. - 3:15 p.m.
Principal: Tara Willig
Year Built: 1970
Posted on: January 13, 2022
OHLSD has openings for substitute teachers and substitute teachers' assistants.
read more …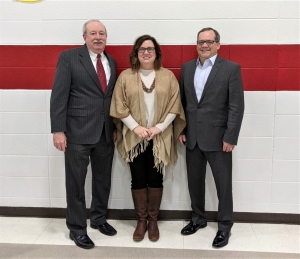 Posted on: January 4, 2022
Rich Haffey, Mischelle Philpot and Bart West bring talent, experience and commitment to OHLSD.
read more …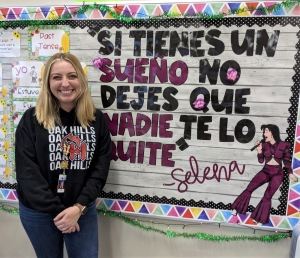 Posted on: December 10, 2021
This summer, Spanish teacher Maria Fraulini will spend a month in Colombia working on a Fulbright project.
read more …
The Oak Hills Title I Program is a federally funded program designed to help students improve their academic skills, specifically in the areas of reading and math, and support students' social-emotional development. In schools that meet federal Title 1
read more …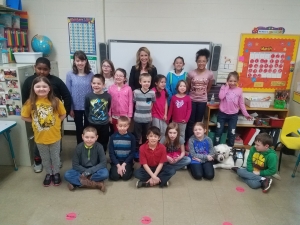 Ever wonder how a meteorologist predicts the weather? On March 28, 2018, students at Delshire Elementary had a visit from Jennifer Ketchmark from WCPO - 9 On Your Side to learn about the tools she uses when forecasting the
read more …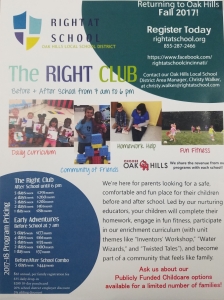 Looking for before or after school care this school year? Check out Right at School. They are located here at Delshire and provide a safe, comfortable and fun place for children. Find out more information about pricing and availability for
read more …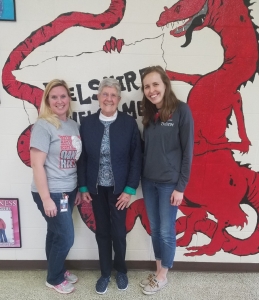 Posted on: April 18, 2017
After a 28-year hiatus, Marilyn Weddle returned to Delshire Elementary School on Friday, March 31. Marilyn was the first secretary of Delshire and served Delshire Elementary students and teachers for 20 years. Marilyn continues to "hold Delshire
read more …
Posted on: March 22, 2017
Please join us in congratulating Mrs. Nicole Heims on being chosen as Delshire Elementary Teacher of the Year!
read more …
Posted on: March 22, 2017
Please join us Friday night (3/24/17) at the high school for the One Hope One Heart fundraiser!! Faculty members of Oak Hills schools and District Office will play volleyball for district families that have experienced tragic hardship.
read more …
Posted on: March 15, 2017
WHERE YOUR CHILD WILL BE THIS SUMMER? Don't miss your chance to register for Right At School's summer camp at Oakdale Elementary and Delshire Elementary. Early registration pricing ends 4/15/17...or when all spaces are filled! Please note this pricing only
read more …
Posted on: March 15, 2017
ATTENTION FAMILIES THAT QUALIFY FOR FREE OR REDUCED LUNCH: Right At School is now accepting vouchers for a limited number of families for their before-and-after school, full-day, spring break and summer programs. If you have questions about the voucher option, please e-mail [email protected]
read more …
Posted on: February 17, 2017