Oak Hills High School News
Art Recognition
Posted on: October 31, 2017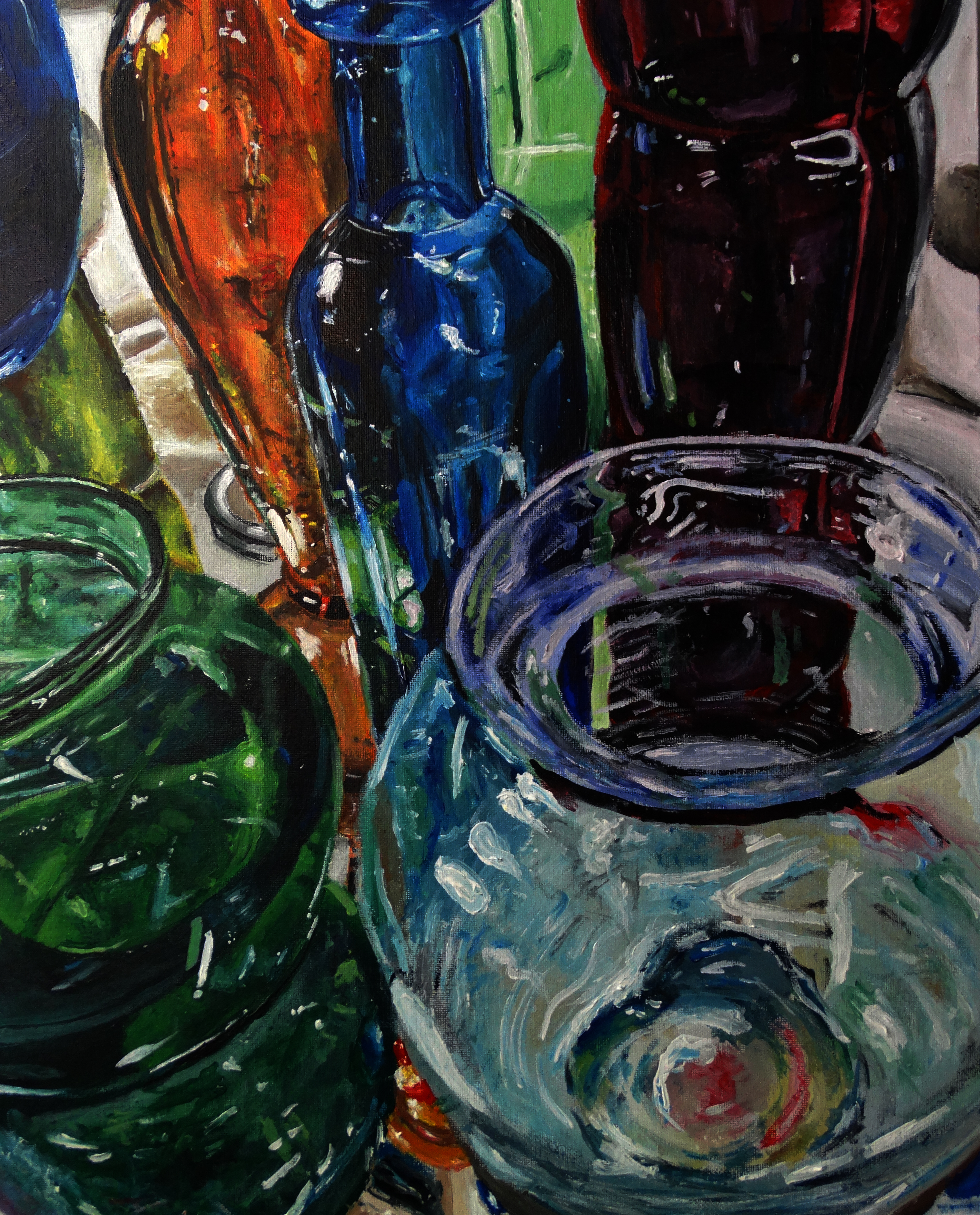 Kara Heckmuller, Grade 12: Studio Art AP 2D Design "Reflecting on Reflections", Acrylic
"Selections 2017" is a biennial exhibition and awards gala, hosted since 1983, that spotlights artworks created by talented area junior and senior high school students as selected by their art teachers. Congratulations to the 2017 OHHS Art and Design students selected for this year's exhibition.
"Selections 2017" will be held in the Studio San Giuseppe Art Gallery, located on campus at Mount St. Joseph University, Cincinnati OH.
Exhibition Dates: November 12 – December 8, 2017
Awards Gala: MSJU Theater at 1pm, Sunday,
Gallery Reception: Sunday, November 12
The "Selections" 2017 scholarship winners will be announced at the Recognition Ceremony at 1pm on November 12.
Selected by OHHS Art and Design Teachers at OHHS.
Kara Heckmuller, Grade 12: Studio Art AP 2D Design, "Reflecting on Reflections", Acrylic
Madison Mitchell, Grade 12: Fashion Studio, "Exposed", Jewelry and Mixed Media
Mikayla Davis, Grade 11: Fashion Studio, "United We Stand", Jewelry and Mixed Media
Katie Essen, Grade12: Studio Art AP 3D Design, "Espiral", Wood
Jaicey Hollyfield, Grade 11: Studio Art AP 3D Design, "Tommy", Ceramics
Hannah Knight, Grade 12: Studio Art AP 2D Photography, "Bound", Digital Photograph


Kim Czulewicz, Grade 12: Studio Art AP 2D Photography, "Paranormality", Digital Photograph
Evander Frisch, Grade 12: Studio Art AP 2D Design, "Subdermal Spectrums", Prismacolor Pencil