Side Menu Ends, main content for this page begins
Back to Side Menu (includes search)
Being part of the team
Posted on: March 12, 2018 1:00 pm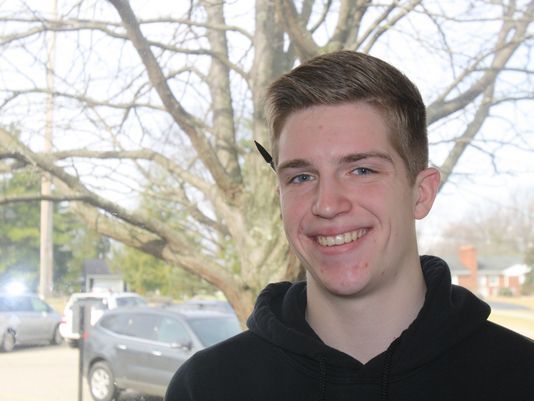 Oak Hills senior basketball player Ben Zahneis has only taken two shots and two free throws all season. He has four points, one rebound and he's played a total of 12 minutes.
However, Zahneis is proof that there are plenty of ways to impact a team and a game that a stat book or box score don't reveal.
"I'd make sure that people knew about his character and what he does in terms of being a role model for other kids," Oak Hills head coach Mike Price said. "He's No. 1 (academically) in the senior class and he has a part-time job at O'Charley's, which he works during the season. Oh, and he even has a little bit of a social life, too.
"For a young man to be able to do all that and balance all that and still put in the extra time for his team and come to practice every day with a smile on his face and great effort … in today's world it's hard to get kids to buy in or want to be a part of something unless they get playing time; they're all worried about playing time and it's all about them.
"With Ben, it's about everybody else. He's a model kid in terms of behavior – why do you do what you do? That's sort of our culture. Why are you involved? Why are you a part of something?" l
Price said Zahneis doesn't miss anything. He's at every weightlifting session, every community service project, as well as skill groups in the summer and fall. During games, he helps lead an active bench that gives energy to his teammates on the floor. "He shoots as much as anyone in the program," in the morning before school with his teammates.
"Like coach Price has said before, this is a special team," said Zahneis, who has a 4.0 grade-point average and scored a 35 on his ACT. "We might not be considered the most talented team with top-100 recruits like some other teams in the (Greater Miami Conference), but one thing that separates us is the hard work that everyone puts in regardless of playing time or where they fall on the bench. It's just neat to be a part of."