Side Menu Ends, main content for this page begins
Back to Side Menu (includes search)
Candidate for West Point!
Posted on: January 16, 2019 2:00 pm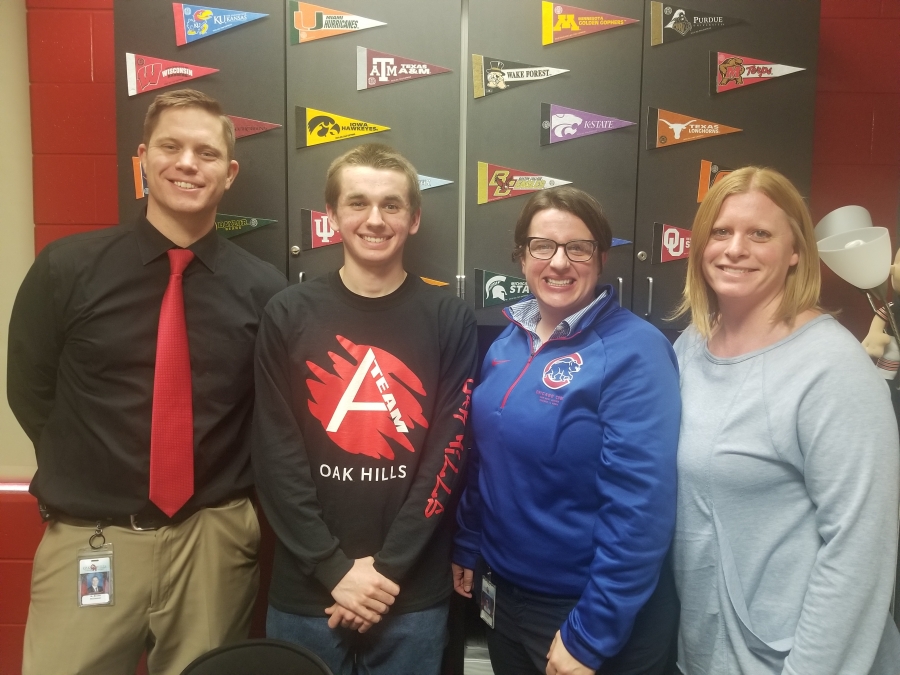 Congratulations to Oak Hills Hills High School Senior, Sam Herzog, for getting accepted into West Point today!! United State Military Academy West Point is one of the most prestigious military academies in the world and Congressman Steve Chabot called Oak Hills to share the good news personally with Sam today. Sam is one of the top students in this year's graduating class and it is no surprise to us that Congressman Chabot called today with this exciting news!
Candidates for West Point are evaluated on academic performance, demonstrated leadership potential and physical fitness. Above-average high school grades and good scores on either the ACT or SAT tests are also expected. Your high school curriculum should include four years of English, college preparatory math including algebra, geometry and trigonometry, two years of a foreign language, two years of science, and a year of U.S. history. Sam Herzog has exceeded all of these criteria and then some.