Oak Hills High School News
Charlotte Jansen of Diamond Oaks receives Western Hills Community Service Club award and scholarship
Posted on: December 4, 2017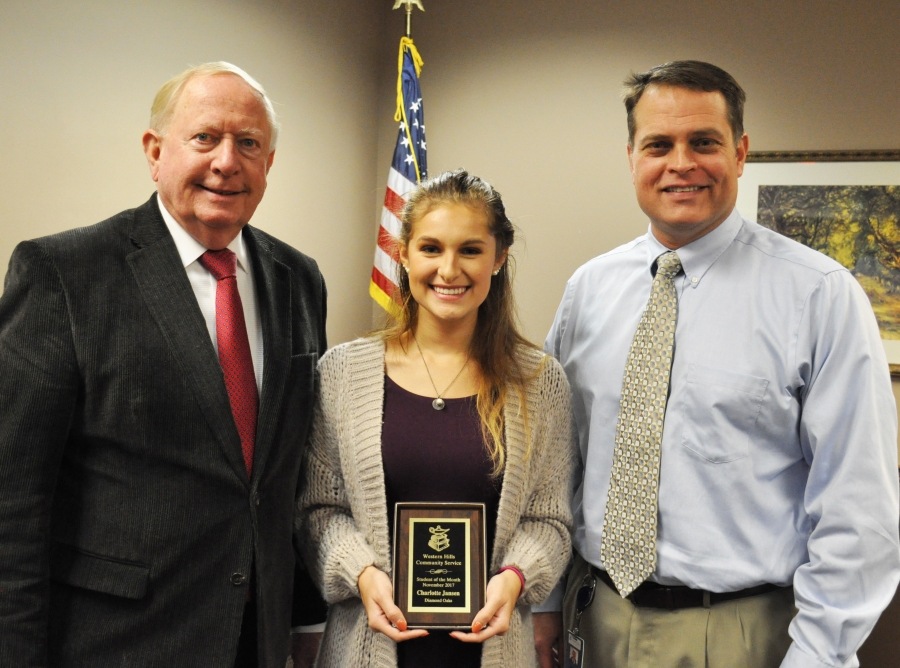 Diamond Oaks senior Charlotte Jansen was honored by the Western Hills Community Service Club as Student of the Month for November. Jansen, an Equine Science and Management student from Oak Hills, was honored at a November 30 breakfast.
Jansen was presented with a $500 scholarship from the Western Hills Community Service Club, which she plans to use toward a degree in Animal Science at The Ohio State University.
Also attending the scholarship breakfast were Charlotte's parents, Nina and Jon Jansen, along with Diamond Oaks Dean of Instruction Andy McCool, Equine Science instructor Chris Deffinger, and school counselor Bruce Morgan.
"Congratulations to Charlotte for winning this award and many thanks to the Western Hills Community Service Club for awarding their scholarships to deserving seniors here in the Western Hills community," said Morgan