Side Menu Ends, main content for this page begins
Back to Side Menu (includes search)
Congrats Oak Hills HS Honor Band Participants!
Posted on: January 15, 2020 11:00 am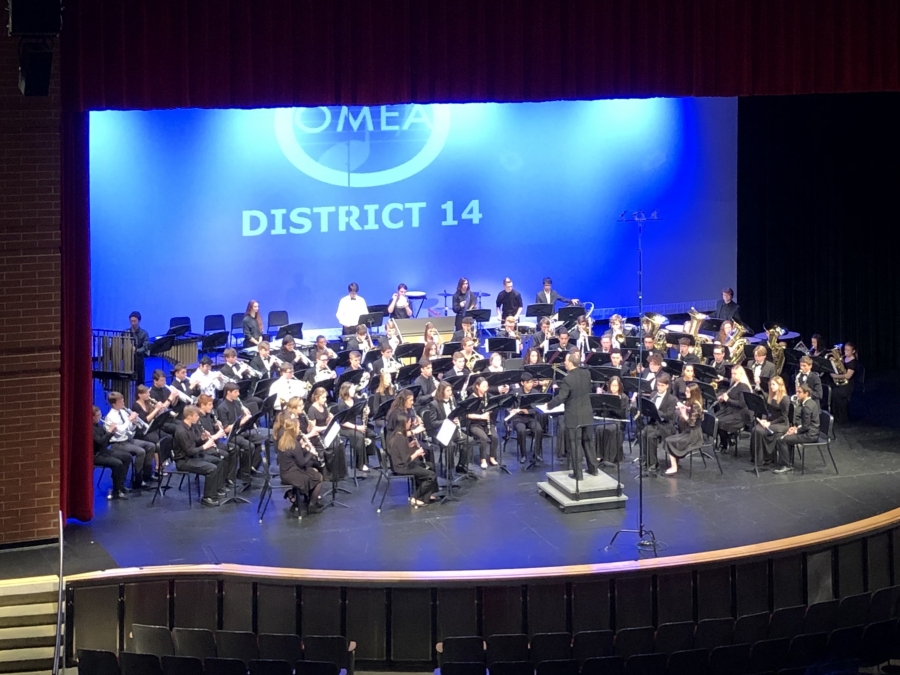 We would like to highlight and congratulate the 24 Oak Hills HS students selected for the 2020 O.M.E.A. District 14 High School Honor Band this year.
Students were selected and placed into one of two honor bands after a rigorous live audition process against over 300 high school students from over 30 high schools that make up the Ohio Music Education Association's District 14.
For the second year in a row, Oak Hills HS had the most students selected for participation out of all 30+ high schools. Students performed an incredible concert this past weekend at Princeton High School after only three days of rehearsals with a special guest conductor.
A huge congratulations again to these individuals on this incredible honor!
| | | | |
| --- | --- | --- | --- |
| First Name | Last Name | Grade | Instrument |
| Connor | Allen | 12 | Trombone |
| Becca | Bauer | 12 | Flute |
| Mason | Bencurik | 10 | Trumpet |
| Madi | Bosch | 12 | Bass Clarinet |
| John | Breadon | 12 | Percussion |
| Alissa | Carlson | 10 | Bass Clarinet |
| Ben | Cornell | 12 | Flute |
| Liz | Dailey | 11 | Trombone |
| Mason | Deitsch | 11 | Percussion |
| Ryan | Dittelberger | 11 | Bass Trombone |
| Lauren | Dorsel | 10 | Horn |
| Noah | Girdler | 12 | Percussion |
| Taylor | Glover | 12 | Horn |
| Aiden | Gregg | 11 | Trumpet |
| Lydia | Langlitz | 10 | Alto Saxophone |
| Stephanie | Lawson | 11 | Percussion |
| Josh | Liedhegner | 12 | Baritone Saxophone |
| Andrew | Moreland | 10 | Alto Saxophone |
| Gabe | Patrick | 11 | Euphonium |
| Maya | Readnower | 12 | Clarinet |
| Jack | Testerman | 12 | Trumpet |
| Rylie | Thornberry | 9 | Clarinet |
| Dominic | Young | 12 | Clarinet |
| Rachel | Zucker | 11 | Percussion |