Side Menu Ends, main content for this page begins
Back to Side Menu (includes search)
Electrify Your Strings Concert: 2/14/18
Posted on: February 1, 2018 8:00 am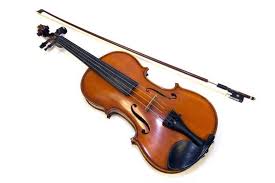 ELECTRIFY YOUR STRINGS! ROCK ORCHESTRA EXPERIENCE
with WORLD-RENOWNED ELECTRIC VIOLINIST MARK WOOD AND VOCALIST LAURA KAYE TO PERFORM WITH STUDENTS
International recording artist and Emmy award-winning composer Mark Wood, an original member of the multiplatinum-selling Trans-Siberian Orchestra and creator of the revolutionary Viper electric violin, is bringing his groundbreaking music education program Electrify Your Strings! (EYS) to Oak Hills High School in Cincinnati, OH. This exciting event will transform the student musicians into a full-fledged Rock Orchestra! Mark will be performing with the students on his handcrafted 7-string fretted electric Viper violin as part of the 2017-2018 Electrify Your Strings! "No Limits Tour" on February 14, 2018 at 7:00 pm at the Ione Holt Auditorium. The audience will be entertained by Mark's original material, as well as his exciting arrangements of music by Led Zeppelin, The Beatles, and more. Joining Mark for this particular EYS event is vocalist Laura Kaye who will work with the Oak Hills choir.
When asked about Mark and Laura's upcoming visit, Orchestra Director Maria Palassis said, "Every time Mark and Laura come to Oak Hills, my orchestras are re-energized! They play with more confidence!"
The program – now in its 18th year – is a music education experience like no other. Wood and his team work directly with a school's orchestra director to tailor-design a rock orchestra makeover complete with a public performance at the end of the experience. EYS builds on the strong foundation in traditional music provided by music teachers; creating a partnership with educators that inspires students and boosts their self-esteem and motivation on stage and off. EYS has been featured on The Today Show, The CBS Evening News, and many more.
Mark Wood is the owner and operator of Wood Violins, the premier manufacturer of electric orchestra string instruments worldwide. He studied under Maestro Leonard Bernstein, is a Juilliard-trained violinist and Emmy-winning composer. In addition to his solo career and his work with the Trans-Siberian Orchestra, Mark has worked with Celine Dion, Lenny Kravitz, Billy Joel and more.
Laura Kaye, Mark's wife, is Vice President and co-owner of Electrify Your Strings!, Mark Wood Music Productions, and Wood Violins. She has worked with James Brown, Aretha Franklin, Lenny Kravitz, Sean Lennon among others. Laura's role with EYS involves coaching choirs by helping them to activate their inner "rock star." The material she chooses is geared towards getting the most expressive vocal and movement performances out of the singers she works with.
To prepare for this concert, Mark will be teaching the students improvisation, composition, and personal expression on their violins, violas, cellos and basses. Utilizing Mark's music arrangements that were sent to the district prior to this visit, the Oak Hills High School Orchestras and Treble Choir will perform in a live concert alongside Mark Wood. The concert is open to the public with all profits going to the school music programs.
When: February 14, 2018 at 7:00 pm
Where: Ione Holt Auditorium, Oak Hills High School
Ticket Information: $20
For more information on Electrify Your Strings! please visit www.electrifyyourstrings.com
To find out more about Mark Wood, please visit www.markwoodmusic.com
The Viper electric violin is one of several electric instruments manufactured by Mark's company
Wood Violins – check them out at www.woodviolins.com.