Side Menu Ends, main content for this page begins
Back to Side Menu (includes search)
GMC Athletes of the week
Posted on: September 18, 2018 10:00 am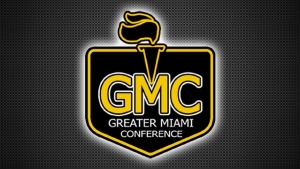 Congratulations to the following GMC athletes of the week:
Week of September 17 -
Caroline Eichhorn Girls' Tennis Jr
Caroline and her partner, Mackenzie, fell in a tough 1st Doubles match in a third set tiebreaker to St. Ursula. They rebounded to beat Mercy-MacAuley. Caroline is now 7-4 at doubles as she is developing into a team leader. Caroline is also on the Oak Hills Swim Team as well as a member of NHS.
Owen King Boys' Cross Country Jr
Even though Owen's season start wasn't what he'd hoped, in the last 2 races Owen has been our second runner, showing his character and work ethic. Owen's season-best time of 17:39.0 helped the Highlanders to a 3rd place finish at Milford.
Hunter Keller Girls' Volleyball Sr.
Senior Middle Blocker Hunter Keller led the Highlanders to three wins this week over Anderson, Colerain and Walnut Hills. Hunter had 32 kills for the week averaging 3.55kpg with a hitting efficiency of .482. Hunter also added 15 aces (1.67 apg) and 7 blocks (.777 bpg). Hunter played back row only when she served and added 13 digs for the week. Hunter also carries a 4.0 GPA.
Rees Hayes Boys' Golf Jr.
Rees is a multi-sport athlete also playing Baseball for the Highlanders. He has a 4.0 GPA, 2 AP Classes and is an NHS member.
Sarah Reddington Girls' Soccer Sr.
Sarah a 3-year varsity player has been the anchor of our back line. She helped the team record a shutout this past week against Princeton. Her leadership and exceptional soccer skills have been a key to the team's success. Sarah is also an outstanding student.
Hunter Stoy Football Sr
Hunter recorded 8 solo tackles including a sack. Even though he is slightly undersized as a linebacker his heart is not undersized as he recorded his personal game best for the season to help the Highlanders raise their record to 3-1.