Side Menu Ends, main content for this page begins
Back to Side Menu (includes search)
GMC Athletes of the week
Posted on: October 2, 2018 10:00 am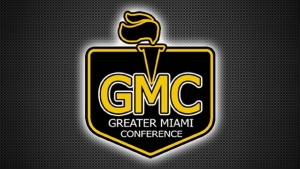 Congratulations to the Highlanders who were named GMC Athletes of the Week!
Week of October 1st -
MacKenzie Hoy Jr. Girls' Tennis
Mackenzie had another great week of tennis. Mackenzie and her partner Caroline won the back draw of the GMC tournament, as they secured a 5th place finish for the team. Mackenzie finished the regular season going 11-7 at either first or second doubles.
Kasey Bryant Sr. Girls' Volleyball
Kasey is currently second in assists (513) in the GMC and second in assists per game (9.87). She has led the team to a 4-2 conference record and 11-6 overall record.
Lynn Heckmuller Jr. Girls' Soccer
Lynn had a big week, scoring 3 goals and an assist. Lynn had a big goal Thursday while on the road at state-ranked Fairfield in a 1-1 draw. Lynn also takes 2 AP courses and 1 Honors course.
Megan John Soph Girls' Cross Country
Megan continues to get stronger and improve as her leadership and dedication to Cross Country is evident at every practice and every race. Megan placed 2nd at the St. Xavier Invitational this past Saturday running a personal best time of 18:53. This time places Megan #3 on the Oak Hills All-time record board.
Allen Nienaber Soph Boys' Golf
Allen Nienaber led the Highlanders to a 3rd place in the Best of the West with an 81.