Side Menu Ends, main content for this page begins
Back to Side Menu (includes search)
GMC Athletes of the Week
Posted on: December 4, 2018 10:00 am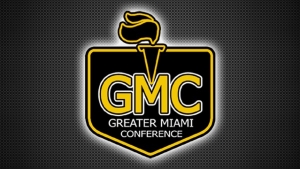 We are underway with the Winter season at Oak Hills High School! Congratulations to the following Highlanders for being named GMC Athletes of the Week!
Week of December 3 -
MacKenzie Harbin Sr. Girls' Bowling
MacKenzie placed 2nd individually in the Midnight Madness Tournament on 11/30/18 leading the Highlanders to a 3rd place team finish!
Dy'Jhanik Armfield Jr. Girls' Basketball
The junior guard averaged 13.7 points, 7.3 steals, and 3.3 rebounds in helping the Highlanders win 2 of 3 games last week. She currently leads the GMC in steals with 22 and is 9th in scoring.
Brandon Mitchell Fr Wrestling
Brandon went undefeated on the weekend with 4 pins, a tech. fall, and a major decision. He was the 106lb. Champ at the Rumble on the River tournament hosted by Taylor.
Tanner Murphy Jr. Boys' Basketball
As the Highlanders open their season this week, Tanner Murphy serves as an outstanding example of character, leadership and high expectations. He is a multi-sport athlete (basketball/baseball) who serves as the President of the Junior Class, a member of National Honor Society, and the leader of the Oak Hills Fellowship of Christian Athletes Chapter.