Side Menu Ends, main content for this page begins
Back to Side Menu (includes search)
Highlander GMC Athletes of the Week
Posted on: January 9, 2019 8:00 am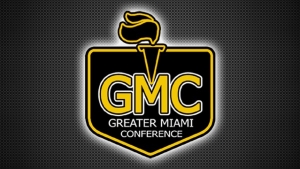 Congratulations to the Highlanders who were named GMC Athletes of the Week!
Jaylah Herzog Jr. Girls' Basketball
Jaylah, a 5-11 junior forward, was an imposing defensive force last week in two games for the Highlanders. She played outstanding post defense and blocked 5 shots, averaged 6 rebounds per contest and recorded 5 steals in addition to numerous tips and deflections. She also is scoring 5.1 points and leads the team with 6 rebounds per game.
Rebecca Gilligan Jr. Girls' Swimming
Rebecca is new to the team this year and has improved tremendously as a dedicated team member. She is also exemplary in her studies. She takes classes at OH and at a local university. She current has enough credits to enter college at the junior level.
Kelen Dietrich Jr. Boy's Basketball
Kelen scored 22 points, including 5 three-point shots made, against Mason in a 53-49 win. Kelen also has a 3.92 GPA. He is a member of the National Honor Society, performs community service, and tutors elementary school students.