Side Menu Ends, main content for this page begins
Back to Side Menu (includes search)
Highlander GMC Athletes of the Week
Posted on: January 16, 2019 8:00 am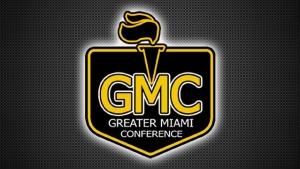 Congratulations to our Highlander athletes who were named GMC Athletes of the Week!
Taylor Dorrington Girls' Swimming Sr.
Taylor is a senior who leads with compassion. She recently sponsored a group of team members to cook, serve, and aid at Cincinnati Ronald McDonald House. Her leadership goes beyond the pool and classroom.
Dy'Jhanik Armfield Girls' Basketball Jr.
The junior guard scored a season-high 25 points, including 3 of 5 from three-point range, and grabbed 4 rebounds and had 4 steals in a 51-44 loss to the sixth-rated team in the state, Princeton. Armfield is currently third in the GMC with a 15.3 scoring average and leads the GMC in steals at 3.8 per game.
Jasmine Korte Girls' Bowling Sr.
Jasmine rolled a career-high series of 447 on January 9th to help the Lady Highlanders beat GMC rival Lakota East!
Cam Brandt Boys' Basketball Jr.
Cam scored 11 points, had 3 rebounds and 2 assists in Friday's victory over Princeton. Cam tutors elementary school among his many community service activities and is a multi-sport athlete.