Oak Hills High School News
Highlander GMC Athletes of the Week
Posted on: February 12, 2019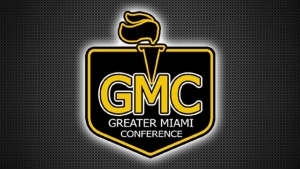 Congratulations to the Highlanders who were named GMC Athletes of the Week!
Dy'Jhanik Armfield Jr. Girls' Basketball
The junior guard scored a career-high 29 points on 12-22 shooting, including her 1000th career point, leading the team to a 61-52 road win over Hamilton in the final regular season game of the season. Dy'Jhanik added 4 rebounds and three assists in the win. She also scored a team-high 19 points in a loss to Mason and finished the regular season first in the GMC in steals with 3.5 a game and second in scoring average with 16.0 per contest.
Alex Zagorianos Jr. Boys' Swimming
With a personal best time in 100 breaststroke, Alex has qualified for Districts for the first time. He is also a big part of the qualifying team relays, a high honors student and plays an active role in school and community activities.
Deandre Hayes Sr. Boys' Basketball
The senior captain played 60 of 64 minutes in wins this week over Sycamore and Hamilton. Deandre scored 17 points, had 13 rebounds, had 4 assists and 2 steals in the 2 games. Deandre is an outstanding student and an even better young man, performing community service activities like mentoring elementary school students and working Special Olympics.